Report Calls for Speedy Implementation of Paperless Trade
1 November 2017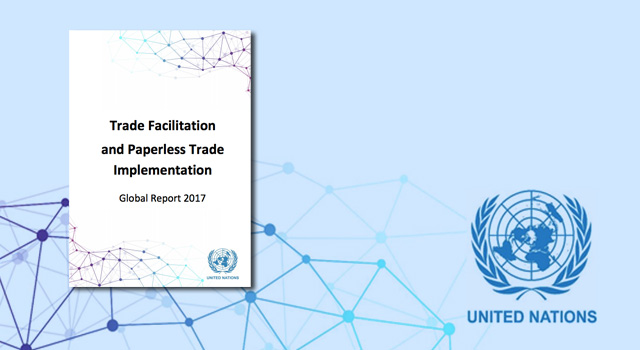 Implementing paperless trade measures in Asia and the Pacific would reduce trade costs, raise competitiveness, and enable countries in the region to benefit from the digital economy, according to the Trade Facilitation and Paperless Trade Implementation - Global Report 2017.
The United Nations Economic and Social Commission for Asia and the Pacific (UNESCAP), together with the United Nations regional commissions for Africa, Europe, Latin America and Canberran, and West Asia, launched the report on 1 November 2017 in Bangkok, Thailand.
The report surveys 120 countries worldwide. Overall, countries have been making rapid progress in the implementation of trade facilitation and paperless trade measures, including measures covered by the World Trade Organization Trade Facilitation Agreement. Results for 44 Asia-Pacific countries show a 50% implementation rate in 2017, an increase of 5 percentage points from 2015.
The report calls for the acceleration of paperless and cross-border trade. It notes the adoption in 2016 of the Framework Agreement on Facilitation of Cross-Border Paperless Trade in Asia and the Pacific, which will serve as the institutional foundation for cooperation among member states and accelerate implementation of paperless trade.
Related Links: