Inland Waterways to Spur BBIN Development
28 October 2017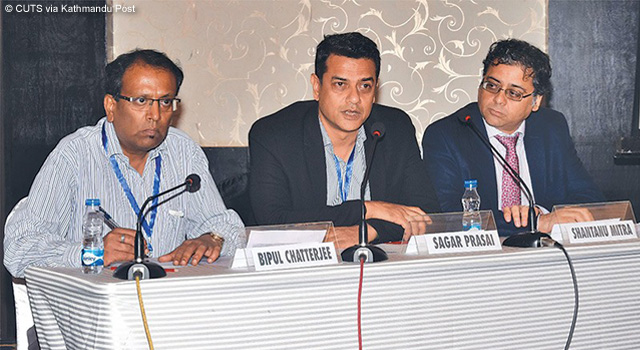 Completion of infrastructure to connect inland waterways of India and Bangladesh could ease movement between the two countries, and make transport of freight to Nepal and Bhutan faster and less expensive. Opening inland waterways would make alternative modes of transport viable and could open up livelihood opportunities, helping facilitate trade in Bangladesh, Bhutan, India, and Nepal, according to experts attending the dialogue on subregional inland waterways.
The forum, held on 27 October 2017 in Kolkata, India, was part of the event "Expanding Tradable Benefits of Transboundary Water: Promoting Navigational Usage of Inland Waterways in Ganga and Brahmaputra Basins," organized by CUTS International with support from the Asia Foundation under the Civil Society Fund of South Asia Water Governance Programme of the United Kingdom's Department for International Development.
Mr. Pravir Pandey, Vice Chairperson, Inland Water Transport Authority of India, Ministry of Shipping, said work is underway on infrastructure that would improve multimodal transport for cargo bound for Nepal, up to the Kalu Ghat Terminus.
Development of sustainable and economically viable inland waterways could contribute to poverty reduction and job creation to help realize the sustainable development goals, according to CUTS International Executive Director Bipul Chatterjee.
Related Link: