India, Bangladesh, Nepal in Talks to Implement BBIN MVA
15 October 2017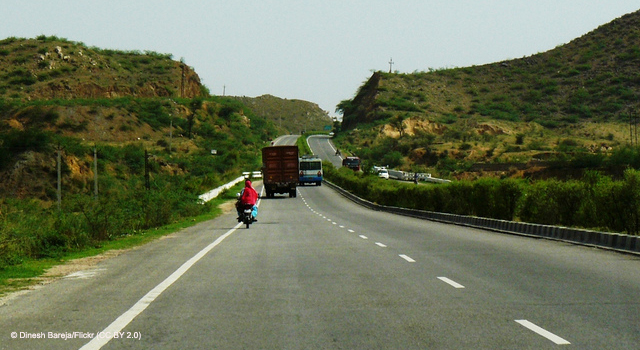 The Government of India has taken steps to implement the Bangladesh-Bhutan-India-Nepal (BBIN) Motor Vehicles Agreement (MVA), coordinating with the Governments of Bangladesh and Nepal through the Ministry of External Affairs to enforce the transport agreement between and among themselves, reported Mr. Nitin Gadkari, Road Transport, Highways, and Shipping Minister, India.
The countries have ongoing bilateral transport arrangements. The Transport Minister noted bus services between India and Bangladesh, including Agartala-Dhaka, Kolkata-Dhaka, Guwahati-Shillong-Dhaka and Kolkata-Agartala via Dhaka; and India and Nepal, including Delhi-Kathmandu, Varanasi-Kathmandu, Delhi-Mahendranagar, Delhi-Pokhra. More proposals for bus linkages are underway through Kathmandu-Bodhgaya, Janakpur-Patna, and Dehradun-Mahendranagar routes.
The BBIN MVA, signed on 15 June 2015, is a landmark framework agreement that will allow a seamless flow of passenger, personal, and cargo vehicular traffic in the BBIN subregion, promising to increase trade and people-to-people connectivity among and between the four countries.
The Government of Bhutan had earlier given consent for Bangladesh, India, and Nepal to proceed with early implementation of the BBIN MVA. A statement by Bhutan Prime Minister Tshering Tobgay on 13 October 2017 said it is up to the next government and parliament to pursue the BBIN MVA ratification in Bhutan, while reiterating the government's belief that BBIN MVA implementation would benefit the country.
Related Links: