CBEC Pilots Paperless Processing of Documents
15 October 2017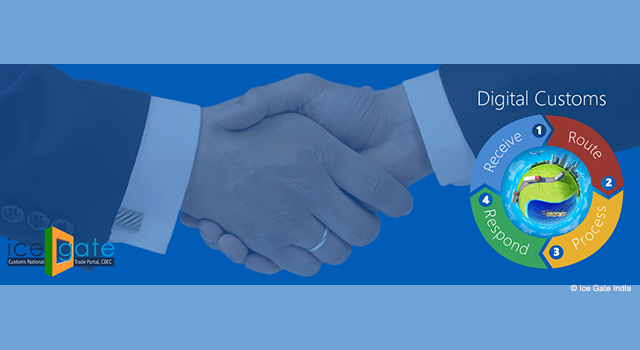 India's Central Board of Excise and Customs (CBEC) piloted paperless processing of documents at the Chennai Customs House and Air Cargo Complex, New Delhi, to promote the ease of doing business.
CBEC's newest facility enables traders and brokers to submit digitally-signed trade documents on ICEGATE, the CBEC e-Commerce Portal, to further reduce clearance time. This pilot initiative covers all types of imports under the Indian Customs EDI System. CBEC will conduct a review of the facility after a 15-day trial, and introduce it as a mandatory requirement.
CBEC began upgrading its IT infrastructure in March 2016 to facilitate paperless processing through the Single Window Interface for Facilitation of Trade (SWIFT).
SWIFT was launched to reduce interface with Government agencies, dwell time, and the cost of doing business.
Related Link: