India Foreign Secretary Discusses Trade and Energy Cooperation with Bhutan Leaders
4 October 2017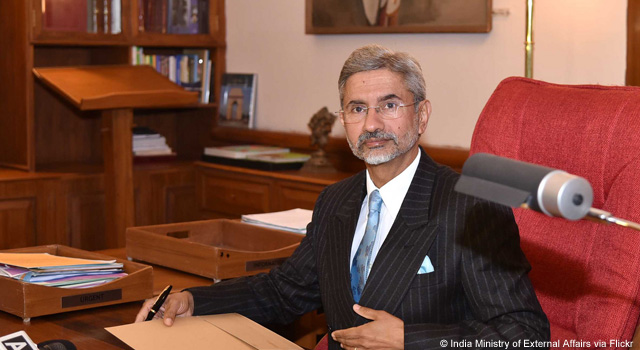 Mr. S. Jaishankar, Foreign Secretary, India, discussed trade and energy cooperation with top Bhutan leaders on his visit to Bhutan on 2-5 October 2017. Mr. Jaishankar met with the King of Bhutan Jigme Khesar Namgyel Wangchuck, the former King of Bhutan Jigme Singye Wangchuck, and Mr. Dasho Sonam Tshong, Foreign Secretary, Bhutan.
Mr. Jaishankar discussed with Bhutan's leaders bilateral relations and regional issues, including the implementation of India-assisted projects under Bhutan's 11th Five-Year Plan, trade and economic ties, and hydropower cooperation.
India and Bhutan are also preparing for the celebration of the 50th anniversary of the establishment of diplomatic relations between the two countries in 2018.
Related Link: