Bangladesh to Export Bandwidth to Bhutan, Myanmar, Cambodia, and Vietnam
18 August 2017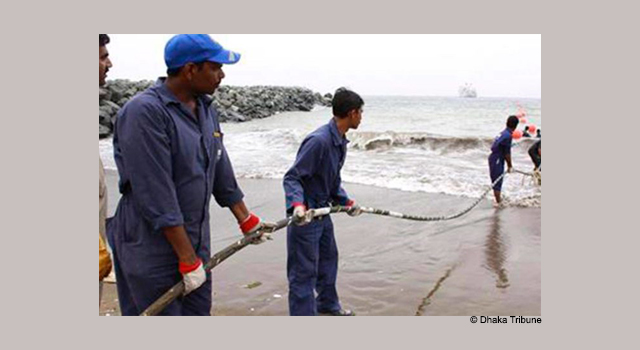 Plans to export 102.5 gigabit (Gb) per second of bandwidth from Bangladesh to its neighbors, Bhutan, Myanmar, Cambodia, and Vietnam, are underway. Negotiations are ongoing to enable Bangladesh to export 2.5 Gb of bandwidth to Bhutan through India's Power Grid Corporation of India Limited's fiber optic cable linked to Bhutan.
A cable link is being built by the Bangladesh Submarine Cable Company Limited (BSCCL) to enable 100 Gb per second of bandwidth exports to Myanmar, Cambodia, and Vietnam. Once connected, these countries will become the biggest market for bandwidth from Bangladesh, according to the Managing Director, BSCCL.
Bangladesh receives 300 Gb per second bandwidth from the 19,000 kilometer long Southeast Asia-Middle East-Western Europe 4 cable, utilizing about 220 Gb per second of bandwidth for local use.
Related link: