India Calls for Raising Cross-border Trade with Bangladesh
9 July 2017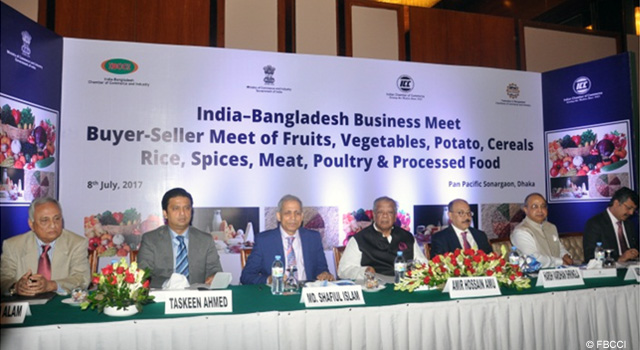 Mr. Harsh Vardan Shringla, India's High Commissioner to Bangladesh, urged the business community to increase the volume of cross-border trade to minimize the trade gap between the two countries.
Mr. Shringla was speaking at the India-Bangladesh Business Meeting to explore business potential in Bangladesh, held on 9 July 2018 in Dhaka, Bangladesh. The conference was organized by the Federation of Bangladesh Chambers of Commerce and Industry, the Indian Ministry of Commerce and Industry, and the Indian Chamber of Commerce.
India has accepted the Bangladesh Standards and Testing Institution certification for 21 food items from Bangladesh, which will significantly boost trade between the two countries, he noted.
Bangladesh Minister of Industries Amir Hossain Amu said India's exports to Bangladesh account for $6 billion in 2016-2017, while Bangladesh exports to India account for around $0.5 billion. He said Bangladesh products such as bricks, cement, and processed food have a large market in India.
Related Link: