Commentary: Standards Need Continuous Updating
1 July 2017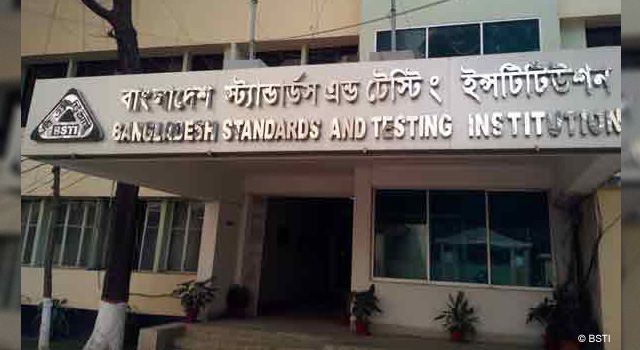 This commentary by Ms. Ferdaus Ara Begum, Chief Executive Officer, Business Initiative Leading Development, highlights the need to improve standards regulation, including sanitary and phytosanitary measures, to increase Bangladesh's competitiveness in the export-based manufacturing industry. Recommendations include raising capacity of the Bangladesh Standards and Testing Institute (BSTI) to meet global standards in food safety, and involving the private sector in standard setting consultations, as well as providing them with continous updates. It also emphasizes the need for SARSO to coordinate standards harmonization in the region.
This commentary first appeared on the Financial Express website.
Standards Need Continuous Updating
By Ferdaus Ara Begum
Bangladesh still has a long way to go to reach a satisfactory level of quality infrastructure in order to become an export-led manufacture-based country in the true sense of the term. Related to it is the issue of technical requirements referring to product-specific properties that are legally binding and usually set by the country where the product is exported to (or imported from) as opposed to voluntary standards. Technical requirements define product characteristics, technical specifications of a set of a product or the production process and post-production treatment. Technical regulations include sanitary and phytosanitary measures which are generally implemented to protect human, animal and plant life and health from pests and diseases.
As members of the WTO, South Asian countries are obliged to notify the WTO on regulations that are proposed or adopted by these countries. A simple example shows that in respect of Technical Barriers to Trade (TBT), India issued eight notifications in respect of Sanitary and Phytosanitary Measures (SPS), the number of total notifications being 45 in 2016. Bangladesh, on its part, has not yet issued a single notification. Afghanistan issued two TBT and three SPS notifications, Pakistan issued 18 TBT notifications, Sri Lanka one TBT and six SPS, Nepal issued four SPS notifications. Bangladesh, Bhutan and the Maldives with no notification find themselves in the same bracket. Bangladesh's TBT focal point lies with Bangladesh Standards and Testing Institution (BSTI) and SPS focal point with the Ministry of Commerce. These focal points have to be re-anchored with special type of infrastructure and logistics to build their capacities, to track notifications on a day-to-day basis circulated by the WTO on their website or through the International Standard Organisation (ISO). Otherwise cheap, low-grade product will have inflow in the country, while its products will face hard competition in foreign markets.
Indian business entrepreneurs, like Bangladesh's, have also been facing challenges because there is a surge of standard notifications and technical regulations of different governments and private companies. India tracks the WTO notifications, which are about 3,000 a year, and its government responds to these notifications and gets regular inputs from stakeholders. Bangladeshi stakeholders and government organisations also need to work together to improve capacities for tackling the NTBs. There are six export promotion councils working in Bangladesh under the Ministry of Commerce, which together can collect information issued by regulators of the importing countries following examples of the Export Inspection Council (EIC) in India.
On April 3, the Food Safety and Standard Authority in India (FSSAI) in a gazette notification as per relevant clauses of their Food Safety and Standards Act 2006 and Food Safety and Standards (food import) regulations 2017 announced that the BSTI in Bangladesh has been authorised issuance of certificate of test analysis for 21 food products. Some of these are for fruit juice, jam, jelly, marmalade, pickles, chutney, food drinks, sauce, tomato ketchup etc., -- products in which Bangladesh has done well. There is an immediate need to analyse the new Food Safety and Standard regulations of 2017 and inform private stakeholders here so that they can make good use of the opportunity.
BSTI provides certificates for three years. It is not clear if FSSAI needs to concur. Bangladesh also raised the issue of duration of certificate issuance. While Bangladesh takes about 22 days for providing a certificate, the comparative figure in India is only five days. The number of accredited laboratories and their acceptance at the international level is also important. The National Accreditation Board for Calibration Bodies' (NABCB) accreditation equivalent and certificates with NABCB logo are acceptable internationally. Bangladesh needs to achieve this level.
The Bureau of Indian Standard (BIS) has 12,000 voluntary and about 250 mandatory standards. Bangladesh has about 3,900 voluntary and 155 mandatory standards enforceable through proper Act. Regarding international standards, the BSTI adopted around 2,000 standards of International Standard Organisation (ISO), International Electro-technical Commission (IEC) and Codex Standards. It has been a member of the ISO since 1974 and in 2001 it became an affiliate member of IEC. The standards set by IEC and Codex are supposed to be reviewed every five years as a requirement of the WTO.
In order to increase export from Bangladesh to India, Mutual Acceptance of Standards is important. The two countries could follow Codex Standard. Harmonisation with Codex equivalent standard will help increase the possibility of acceptability, whether it is food or any other product. A study can be initiated to analyse the differences of standard setting parameters, if there is any, and action may be taken to bridge the gaps.
Industries need to be trained to follow regulations of importing countries carefully. Quality cannot be regulated; it should be driven by the market. The Export Inspection Certificate (EIC) must meet the requirements of importing countries. Two very important documents are required are: Certificate of Origin and Health certificate. India exports about US$ 6.0 billion to Bangladesh a year. The major items are cotton, vehicles and accessories, machinery, iron and steel, plastic articles. It also exports some food products, of which marine products were worth about US$ 20million, dairy products 17 million, rice 14.4million and honey 1.2 million in 2016. Against these, Bangladesh exported about US$ 727million worth of goods.
The private sector of Bangladesh needs to participate in the meetings of standard setting. Continuous consultation is important for keeping them updated. The BSTI has to play its due role in this respect.
In the EU there is no mandatory standard while there is the Suppliers Declaration of Conformity (SDOC). But integrated market surveillance is helping them avoid third-party certificates and they by themselves maintain standards quite well.
Regional standards need to be improved to a harmonised level among all SAARC countries with SARSO playing the coordinating role. All enquiry points of SAARC countries should have close contact.
Capacity of industries, SMEs, farmers have to be raised to meet the world standard of food safety. The BSTI would need to develop SOPs for agricultural practices, manufacturing practices, storing practices and laboratory testing practices. In order to meet the Conformity Assessment issues, the Bangladesh Accreditation Board (BAB) must raise its capacity as continuous upgrading is required to match international standards. Accredited labs under different ministries have to be up to the standard. Accreditation recognises technical competence, ensures customer confidence, minimises risks, increases marketing advantage and international recognition etc.
Global goods trade is worth more than about US$ 18 trillion, while service trade is US$ 8.0 trillion, but growth of service sector is much higher. So, service standards will be a concern soon. The standard setting organisations have to start working seriously to abide by the international rules and regulations. Good practices have to be followed on the home front as well. Successful South Asian countries' practices can be a lesson.