ADB Approves $500,000 for SASEC Cross-Border Power Trade Development Technical Assistance Project
7 February 2014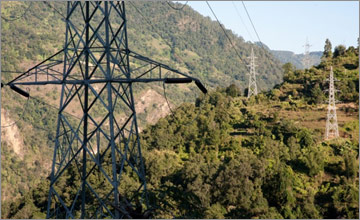 South Asia Subregional Economic Cooperation (SASEC) member countries are set to develop a comprehensive long-term regional transmission master plan to help the region more effectively align power generation and transmission needs of the countries. The Asian Development Bank (ADB) approved in February 2014 a regional capacity development technical assistance project—SASEC Cross Border Power Trade Development—to improve the planning and coordination capacity of SASEC countries to foster cross-border power trading.
In addition to delivering the regional transmission master plan, the project will examine the optimal development of electricity generation capacity in the region as an input to the regional transmission master plan. It will also support activities of the SASEC Electricity Transmission Utility Forum (SETUF) to build necessary capacity in member countries in developing cross-border power trade, including networking and knowledge mechanisms.
The technical assistance is worth $500,000 and is funded through ADB's Regional Cooperation and Integration Fund.
Population growth over the next four decades will be concentrated in South Asia. Fulfilling the basic energy needs for these growing populations and accompanying economic growth are major challenges, especially as energy resources are not always concentrated in areas where demand is growing. And where energy resource concentrations cross national borders, an adequate supply of energy becomes more complex.
At present, there is no systematic approach to address these long-term and increasing energy needs, despite the significant opportunity to harness diverse and geographically-distributed resources and develop cross-border trade for the benefit of communities across the region—efforts to exploit this diversity for economic benefit have been very limited. Many countries in the region continue to experience peak electric power supply shortages because
Generation capacity additions do not match demand growth;
Power system planning in each jurisdiction is heavily focused at the national level, with limited recognition of the availability of cleaner and cheaper resources across national borders;
Limited attention is focused on technological advances, particularly in renewable energy development; and
Increasing emphasis is laid on decentralized sources of power generation.
Efforts within the region to reduce electricity shortages would have significant economic benefits because of the high economic cost of unserved electricity. One such option is to allow cross-border electricity trade in any surplus that the countries may have—over a day, over seasons, or at any other time. Power-exporting countries will benefit from increased export revenue, which can be used to enhance budgets for efficient delivery of infrastructure and social services.
Findings of the ADB-financed South Asian Association for Regional Cooperation (SAARC) Regional Energy Trade Study (SRETS) and the South Asia Regional Power Exchange Study (SARPES) highlighted and quantified the large potential of such cross-border power trading through regional power interconnections. This potential should be recognized in power system planning so that generation and transmission developments within each country can be aligned over time to consider large-scale, cross-border power trading.
Another major issue associated with development of the regional power market is the absence or unavailability of adequate cross-border interconnection capacity. The SASEC Cross Border Power Trade Development technical assistance will work to ease these constraints by coordination and delivery of the regional transmission master plan.
The SASEC Energy Working Group and the SASEC Electricity Transmission Utility Forum will coordinate necessary dialogue and networking among all stakeholders for delivery of the regional transmission master plan.
Related Links