Nepal-Bangladesh Youth Meet on Promoting Bilateral Trade
11 June 2017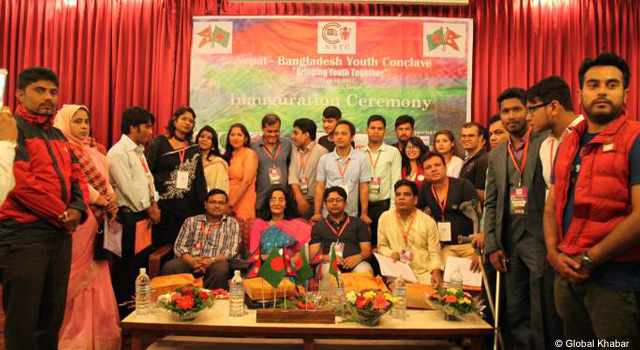 The Nepal-Bangladesh Youth Conference 2017 was held in Kathmandu, Nepal, on 10-11 June to discuss possible ways to increase bilateral trade between Nepal and Bangladesh. The environment and the economic and business sectors were among the topics tackled at the conference.
Ms. Mashfee Binte Shams, Bangladesh Ambassador to Nepal, praised the Bangladesh-Bhutan-India-Nepal (BBIN) initiative for enhancing the South Asian Free Trade Agreement and the Bay of Bengal Initiative for Multi-Sectoral Technical and Economic Cooperation. She also looked at how mutual economic progress could be achieved through cooperation and collaboration by resolving common issues faced by the BBIN countries.
As many as 60 representatives from Nepal and 45 from Bangladesh, as well as attendees from India, took part in the conference. Among the speakers were Mr. Purushottam Ojha, former Commerce Secretary, Government of Nepal, and Mr. Rameshwor Khanal, former Finance Secretary, Government of Nepal.
Related Links: