Building Stronger Cooperation with BIMSTEC
29 May 2017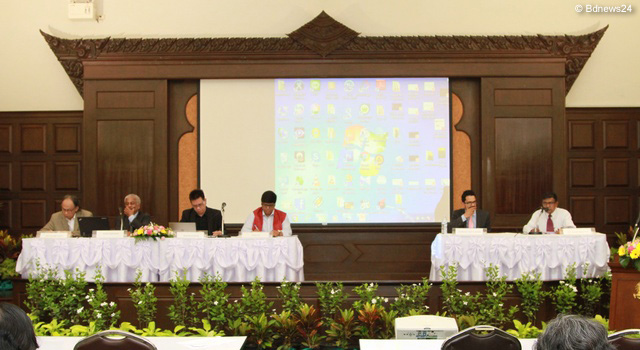 Mr. Sumith Nakandala, Secretary General, Bay of Bengal Initiative for Multi-Sectoral Technical and Economic Cooperation (BIMSTEC) advised member countries to look at regional cooperation in a pragmatic way, with efforts to build regional cooperation focusing on achieving practical results.
The Secretary General was speaking at a conference marking BIMSTEC's 20th anniversary, held on 27-29 May 2017 at the Chulalongkorn University in Bangkok, Thailand. The conference was organized by the Indian Studies Center of Chulalongkorn University and the BIMSTEC Secretariat, with support from Thailand's Ministry of Foreign Affairs.
He said BIMSTEC has developed a foundation for cooperation in its 20 years, with "the last three to four years [being] crucial" in pushing for progress for member countries Bangladesh, Bhutan, India, Nepal Sri Lanka, Myanmar, and Thailand. He noted how historical ties provide an example as to how the countries could further strengthen their bonds with each other.
Also discussed at the conference were the need for infrastructure and transport connectivity, and the proposed BIMSTEC free trade and motor vehicles agreements.
The BIMSTEC region has significant potential for trade and investment, with a combined $2.7 trillion gross domestic product and a 1.5 billion consumer base.
Related Links: