India to Link Meghalaya-Myanmar, Boost Waterway Transit
30 May 2017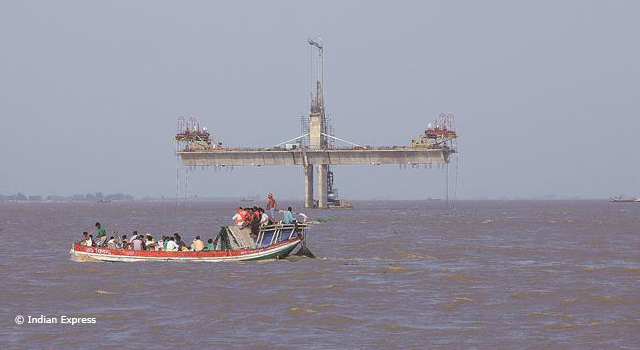 The Government of India plans to begin construction of the highway connecting Meghalaya to Myanmar in June 2017, according to Mr. Nitin Gadkari, Minister of Road Transport, Highways, and Shipping, India. The $774 million (Rs5,000 crore) project is part of the 1,400-kilometer (km) India-Myanmar-Thailand (IMT) Trilateral Highway linking India with Southeast Asia, through Mae Sot, Thailand via Myanmar. The IMT Trilateral Highway is expected to boost trade and commerce in the ASEAN–India Free Trade Area, and with the rest of Southeast Asia.
The Government also plans to build a waterway connecting Myanmar to Bangladesh through the Brahmaputra River, according to Minister Gadkari, to provide a more cost-effective way of transporting goods to/from Myanmar and Bangladesh.
The Government aims to put 10 of the country's 111 waterways into operation by 2018, allocating around $311 million (Rs2,000 crore) budget. Beginning with National Waterway 1, the 1,360-km stretch of the Ganga River between Varanasi in Uttar Pradesh and the seaport of Haldia in West Bengal is being developed into a modern inland water transport fairway with state-of-the-art infrastructure and navigation services. The World Bank approved a $375 million loan support for this project in April 2017.

Related Links: