India Proposes Regional Air Connectivity Scheme among BIMSTEC Countries
7 June 2017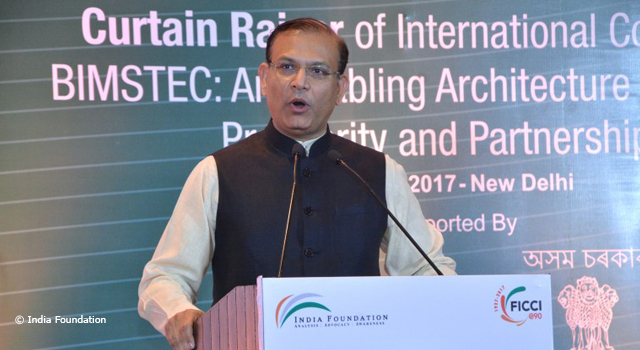 The Government of India has proposed application of its "Ude Desh ka Aam Naagrik" (UDAN) or "Common People of the Country can Fly" policy—a regional airport development and regional connectivity scheme making air travel affordable and accessible within India—among member countries of the Bay of Bengal Initiative for Multi-Sectoral Technical and Economic Cooperation (BIMSTEC).
Mr. Jayant Sinha, Minister for Civil Aviation, India, has proposed an open sky agreement among BIMSTEC member countries at the curtain raiser for the conference "BIMSTEC: An Enabling Architecture for Growth, Prosperity, and Partnerships" organized by the Federation of Indian Chambers of Commerce and Industry and the India Foundation on 6 June 2017 in New Delhi, India.
Good air linkages are vital to attract high value economic agents, business travelers, and tourists, emphasized Mr. Sinha. Through an enabling regional connectivity policy, the greenfield airport in landlocked Pakyong, Sikkim, has been linked to airports in India—and this could be implemented to airports in Bhutan or Myanmar as well, he explained.
The BIMSTEC conference will be held on 2-4 November 2017 in Guwahati, India. It will collectively streamline a vision for the future of BIMSTEC.

Related Links: