ADB Finalizing the Bangladesh-Southwest Economic Corridor Development Study Report
15 May 2017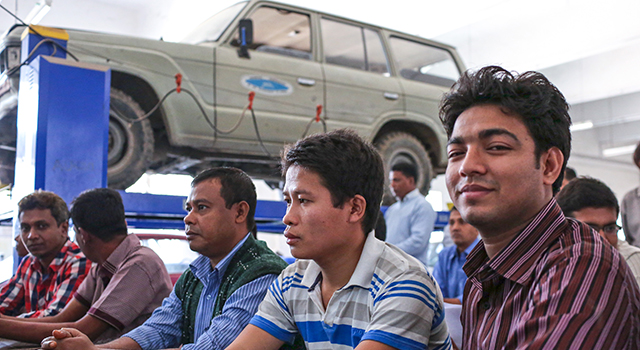 The Bangladesh Investment Development Authority (BIDA), headed by Mr. Kazi M. Aminul Islam, Executive Chairman, BIDA, the Asian Development Bank (ADB), and Deloitte Touche Tohmatus India LLP held a meeting on economic corridor development in Bangladesh on 16 May 2017 in Dhaka. ADB is finalizing a study report on the Bangladesh-Southwest Economic Corridor Development for the Government of Bangladesh.
BIDA is the main supervising agency for corridor development, in charge of economic corridor planning, development, and management. According to Mr. Islam, the Government of Bangladesh is enhancing the country's investment ecosystem, and the pro-people, eco-friendly and inclusive economic corridor is part of this system. He highlighted various steps taken by the Government to boost ease of doing business, and implement one-stop service to attract investment and promote trade.
ADB is conducting an industrial assessment of supply chains for potential high-growth industries in Bangladesh to provide policy recommendations for their successful integration into global value chains. The Study considers Bangladesh's industrial development plans, and examines the challenges, supply chain issues, and policy constraints faced by the country's industry sector.
The Study also includes recommendations on improving Bangladesh's regional connectivity through a multimodal economic corridor, to position Bangladesh strategically along regional and global value chains, and connect Bangladesh's lagging southwest and northeast regions.
The planned corridor will be established on the Dhaka-Benapole and Dhaka-Sylhet routes, and will consider the country's existing road and rail network, and port facilities.

Related Links: