Need to Improve Bangladesh-India Port Services Highlighted by IBCCI
15 May 2017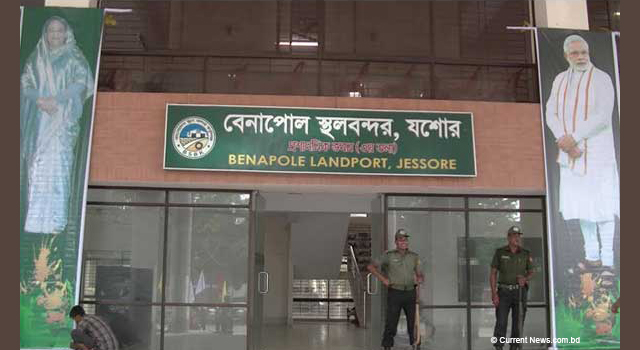 Mr. Taskeen Ahmed, President of the India-Bangladesh Chamber of Commerce and Industry (IBCCI) and his delegation met with Mr. Shajahan Khan, Shipping Minister, Bangladesh, to discuss bottlenecks to trade in Bangladesh-India land ports.
With most trade between the two countries passing through land ports—the Petrapole-Benapole crossing; Ghoja Danga-Bohmra; Mohadipur-Sona Masjid; and Hili—there is pressing need to address congestion faced by importers and exporters at Customs, caused by infrastructural and administrative bottlenecks. Such congestion leads to delays in the trade process, noted Mr. Alam.
According to IBCCI, at Petrapole (India) and Benapole (Bangladesh), the busiest land ports, it can take 15-17 days for trucks to pass through Customs. Port congestion has resulted in shortages of warehouses and trucks, and skyrocketing prices in truck rentals.
The IBCCI representatives urged Mr. Khan to take the necessary steps to ease cross-border trade. They proposed long-term and short-term solutions, including:
Allowing at least 500 trucks per day to cross into Bangladesh until the congestion at the Indian side has cleared;
According fabric exports priority status, similar to perishable items and self-driven automobiles, through cooperation between the National Board of Revenue, Bangladesh and the Central Board of Excise and Customs, India;
Building a three-kilometer road from the new integrated check post gate to the Benapole gate;
Opening Benapole 24/7; and
Developing world-class infrastructure, and allowing private warehouses to operate.
Bangladesh's exports to India have grown tenfold, while India's exports to Bangladesh have grown six times over the last 15 years. However, Benapole port has not seen any infrastructure development in the last 20 years.
Mr. Khan assured IBCCI that he would conduct a visit to the ports and take the necessary steps.

Related Link: