SAARC Development Fund Brainstorming Workshop for Evolving Strategic Plan
12 February 2014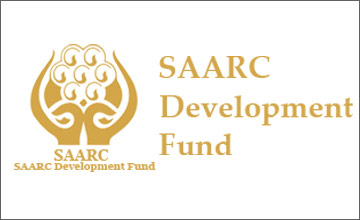 The South Asia Association for Regional Cooperation (SAARC) Development Fund (SDF) met on 12–14 February 2014 in New Delhi, India to brainstorm on its evolving strategic plan. The SDF is the umbrella financing mechanism for all SAARC projects and programs and is designed around three sectoral windows—social, economic, and infrastructure. The social window focuses on poverty alleviation and social development projects. The infrastructure window covers projects in energy, power, transportation, telecommunications, environment, tourism and other infrastructure areas. The economic window is primarily devoted to non-infrastructural funding.
The total paid-up capital of the SDF is about $345 million, with $62 million committed for nine social window projects as of end-2013. These projects are financed out of a voluntary contribution of $100 million from the Government of India (GOI).
Structured around the themes of (i) social entrepreneurship, (ii) the economic window and infrastructure financing in SAARC member states, and (iii) the role of the SDF, the Delhi workshop aimed to
review the purpose, methodology and sustainability of SDF social window activities;
explore fund-raising opportunities and loan instruments; and
prioritize projects for funding and explore potential co-financing from various national, regional and global sources.
The workshop was inaugurated by Dr. Arvind Mayaram, Secretary, Department of Economic Affairs, GOI, who stressed the need to develop more cross-border and regional projects in South Asia. He noted the initiatives of the Asian Development Bank (ADB) to build connectivity in this region through projects under the SASEC Program. Various presentations included:
Exim Bank of India on the draft strategic approach paper for the SDF, focusing on mobilization of resources, loan products, risk factors, pricing of loans, and sectoral priorities;
ADB on its support for regional cooperation in South Asia, highlighting achievements under the SASEC initiative, listing on-going and future regional projects in South Asia, and underlining ADB's engagement with SAARC and BIMSTEC;
World Bank Institute on social entrepreneurship projects supported by the World Bank through a grant program named Development Marketplace;
India's Narayana Hrudayalaya on health sector project possibilities in the region; and
Tata Realty and Infrastructure Limited, Mumbai on infrastructure funding prospects in SAARC regions.
The SDF was inaugurated by the SAARC member states in April, 2010 during the Sixteenth SAARC Summit held in Thimpu, Bhutan. Its permanent Secretariat is also based in Thimphu.
Related Links