India Ready to Invest in Nepal Hydropower
3 March 2017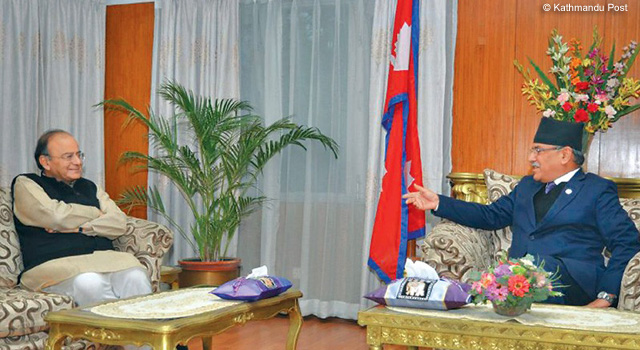 India is committed to being Nepal's development partner, according to Mr. Arun Jaitley, Finance Minister, India. Speaking at the Nepal Investment Summit, Mr. Jaitley pledged more Indian investment in Nepal hydropower and rail network, as well as in transmission lines, roads and bridges, irrigation, health, and education. The Summit was held on 2 March 2017 in Kathmandu, Nepal.
Foreign direct investment is a key driver for development in countries such as Nepal, Mr. Jaitley said, in a meeting with Nepal Prime Minister Pushpa Kamal Dahal. Mr. Jaitley was also scheduled to meet with Nepal President Bidya Devi Bhandari and Mr. Krishna Bahadur Mahara, Finance Minister, Nepal.
Prime Minister Dahal thanked India for support to Nepal for construction of postal roads, cross-border transmission lines, and bridges, and for the approval of an INR57 billion ($877 million) investment in the Arun III hydroelectric project.
India is considering plans to develop a railway network linking India with Bangladesh, Bhutan, Myanmar, and Nepal, India Railway Minister Suresh Prabhu said in January. Developing the network will increase employment, interaction, trade, and tourism.
Related Links: