Nepal Government Ministries Urged to Collaborate to Manage Widening Export Gap
21 March 2017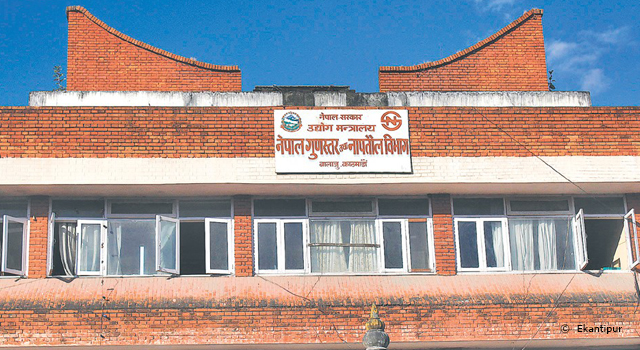 Low exports and rising imports due to the post-earthquake reconstruction drive are causing exponential growth in Nepal's trade deficit, according to Mr. Romi Gauchan Thakali, Nepal Minister of Commerce. He urged the country's ministries, agencies, and the private sector to collaborate to address and bridge Nepal's widening export gap.
The Ministry of Commerce is advocating a coordinated approach to solve the pressing economic issue, and has prioritized initiatives that will promote Nepal's productive capacity to reduce the cost of trade and boost growth of exports. Planned initiatives include:
Creating a fully-equipped laboratory to carry out agro-related tests in Birgunj, a major trading point between Nepal and India. The Ministry also aims to develop plant, animal, food, and chemical quarantine laboratories under the Nepal-India Regional Trade and Transport Project;
Implementing a mutual recognition agreement of certificates issued by Nepali laboratories and Nepal's trading partners, including Bangladesh, India, and China. Nepal's Department of Food Technology and Quality Control and Nepal Bureau of Standards and Metrology were tasked to initiate the process; and
Developing a central plant quarantine facility within 2 years in Hariharbhawan, Lalitpur.
Construction of trade-related infrastructure, including highway expansion, inland clearance depots, and integrated check posts, has been accelerated, with significant developments expected in 2017, according to Minister Thakali.
Furthermore, the Ministry of Commerce committed to continue making their services more efficient. Digital registration for companies will be expanded to regional offices; and the Ministry is also looking into support for small and medium enterprises and promotion of products and services included in the Nepal Trade Integration Strategy.
Related Link: