Three Common Standards for SAARC Finalized
1 March 2017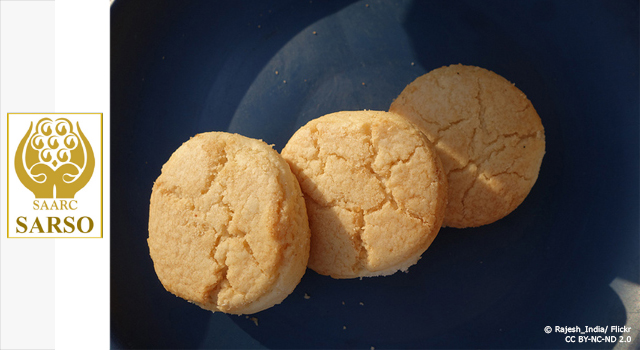 Three common standards—Biscuits Specification (SARS 0006), Refined Sugar Specification (SARS 0007), and Code of Hygienic Practice for Dairy Industry (SARS 0008)—for the South Asian Association for Regional Cooperation (SAARC) region were approved at the South Asian Regional Standards Organization's (SARSO) Fifth Governing Body Meeting held on 28 February—1 March 2017 in Dhaka, Bangladesh. These common standards will help reduce SAARC intra-regional trade costs.
According to Dr. Syed Humayun Kabir, SARSO Director General, SARSO is set to make a formal announcement on these three new SAARC standards. Member countries' national standardization bodies will be in charge of their adaptation and implementation.
Twenty standardization proposals were initially tabled. SARSO's technical management board recommended marginal modifications to nine other standards, including four textile related standards—Textile-Hessian (SARS 0009), Textile-Cotton Drill (SARS 0010), Textile-Cotton Twill (SARS 0011), and Textile-Jute Twine (SARS 0012). These standards will be declared final once the refinements have been incorporated.
Additionally, SARSO adopted 13 International Standard Organization standards, including five building material standards and eight food and animal feed related standards.
Related Link: