India-Myanmar Connectivity to Enhance South Asia-Southeast Asia Linkages
23 March 2017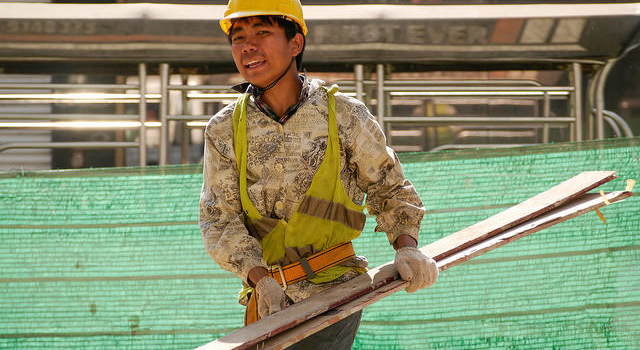 The Government of India's Act East Policy aims to enhance economic cooperation and cultural ties, and develop strategic relationships with countries in Southeast Asia and East Asia. As a priority of India Prime Minister Narendra Modi, several regional, subregional, and bilateral initiatives have been undertaken to build connectivity between India (i) through its northeast region, and the Association of Southeast Asian Nation (ASEAN) region; and (ii) through Myanmar, India's gateway to ASEAN, including the Kaladan Multimodal Transit Transport Project (a project between India and Myanmar), and the India-Myanmar-Thailand (IMT) Trilateral Highway (a project between India, Myanmar, and Thailand).
The Kaladan Multi-Modal Transit Transport Project will connect the Kolkata Port with Myanmar's Sittwe Port, providing an alternate route to India's northeastern states via Mizoram, through a mixture of sea, river and road transports from Sittwe Port. India has financed the $120 million Sittwe port construction.
The 1,400 kilometer (km) IMT Trilateral Highway, which starts from Moreh City in Manipur (India) and passes through Tamu City (Myanmar) and Tak Mae Sot (Thailand), is being improved to ensure the highway's safety and reliability. India has finished constructing 130 km of road connecting Moreh /Tamu to Kalewa (Myanmar), and is funding construction and rehabilitation of 69 bridges and approach roads that will be part of the route for a proposed bus service linking Imphal (capital of Manipur), with Mandalay (Myanmar).
An IMT Motor Vehicle Agreement (MVA) is currently being negotiated to allow passenger, personal and cargo vehicles to cross international borders and travel along designated key trade routes in the IMT region.
The Bay of Bengal Initiative for Multi-Sectoral Technical and Economic Cooperation (BIMSTEC) is also considering a BIMSTEC MVA among its member countries, Bangladesh, India, Myanmar, Sri Lanka, Thailand, Bhutan, and Nepal, to bring India's northeast states closer to the ASEAN and the Cambodia, Laos, Myanmar, and Vietnam region.
Implementing an MVA in the region will reduce costly and time-consuming transshipment of people, vehicles, and goods at border crossings, making cross-border trade more efficient.
In February 2017, Myanmar joined the SASEC partnership as a full member. Its participation in SASEC is expected to further promote and accelerate inter-subregional cooperation between South Asia and Southeast Asia, and is in line with the objectives and thrusts of the recently launched SASEC Operational Plan 2016-2025, the program's first comprehensive long-term strategic plan.

Related Links: