ADB to Increase Support to Nepal to $1.2 Billion
20 February 2017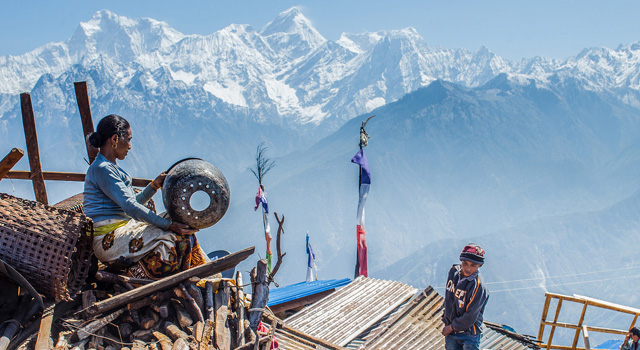 The Asian Development Bank (ADB) has allocated $843.8 million for Nepal for 2017-2019. An additional $356 million can be made available over the period for projects contributing to regional cooperation and integration and reduction of disaster risks, provided that Nepal continues to improve performance of its ongoing projects, according to Mr. Wencai Zhang, Vice President, ADB. Mr. Zhang was on a three-day visit to Nepal to meet with the country's Deputy Prime Minister and Finance Minister Krishna Bahadur Mahara and other senior officials.
"ADB stands ready to support Nepal in its aspirations to become a prosperous middle-income country by 2030 while achieving the Sustainable Development Goals," Mr. Zhang said. He also expressed support for Nepal's energy sector reforms and investments.
In 2016, Nepal reached $358 million contract award and $201 million disbursement, the highest in ADB's operational history in Nepal, thanks to the country's project implementation performance.
ADB, based in Manila, is dedicated to reducing poverty in Asia and the Pacific through inclusive economic growth, environmentally sustainable growth, and regional integration. Established in 1966, ADB is celebrating 50 years of development partnership in the region.
Related Link: