Indian Business Leaders Look to Strengthen Trade to Drive Job Creation
9 February 2017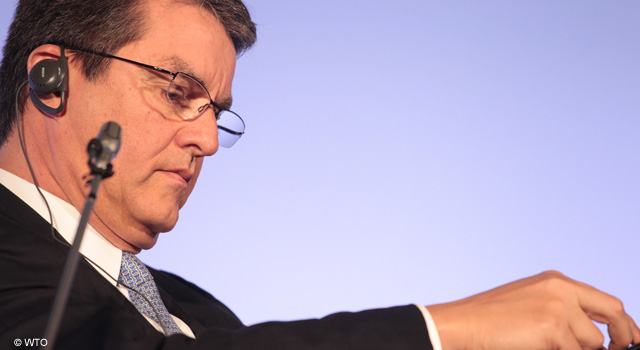 Indian business leaders met with World Trade Organization (WTO) Director General Roberto Azevêdo on 8 February 2017 for discussion of the future of the global trading system.
The roundtable meeting, hosted by the International Chamber of Commerce (ICC) and attended by over 50 senior representatives from various sectors, focused on trade reforms to strengthen inclusive growth and other world trade developments. Mr. Sunil Bharti Mittal, ICC chairperson, urged participants to help ensure that trade benefits all parts of society.
Mr. Azevêdo said that the Trade Facilitation Agreement is crucial in energizing the global trading system. He looked forward to India's plan to submit a draft Trade Facilitation Agreement in Services, which received support from the meeting's participants.
ICC India commited its continued support to Indian industry interests and WTO objectives.
Representatives from Google, and Indian commerce companies Snapdeal and Paytm were among the meeting's attendees.
Related Link: