ADB, India Ink $375 Million Loan/Grant Agreement to Develop the Vizag-Chennai Industrial Corridor
23 February 2017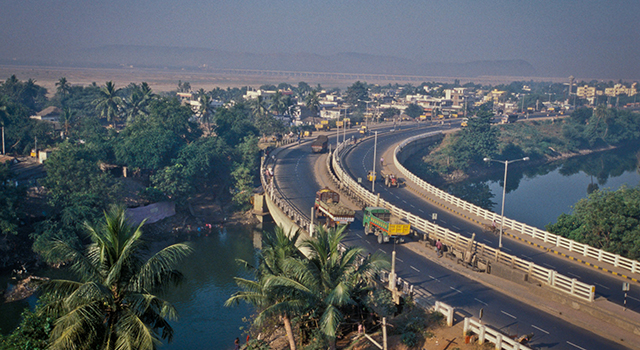 The Asian Development Bank (ADB) and the Government of India have signed $375 million in loans and grants to develop the 800-kilometer Visakhapatnam-Chennai Industrial Corridor (VCIC), the first phase of the planned East Coast Economic Corridor (ECEC), on 23 February 2017.
In September 2016 the Asian Development Bank (ADB) approved the $631 million loan and grant support to finance development of the ECEC, including a $500 million multitranche facility to build key infrastructure in the four main centers along the corridor — Visakhapatnam, Kakinada, Amaravati, and Yerpedu-Srikalahasti, in the state of Andhra Pradesh.
Components of the $375 million assistance include
The $245 million first tranche, which will develop high-quality internal infrastructure in identified industrial areas of Visakhapatnam and Yerpedu-Srikalahasti;
A $125 million policy-based loan, which will support capacity development of institutions involved in corridor management, boost efforts to increase the ease of doing business, and support industrial and sector policies to stimulate industrial development in the state of Andhra Pradesh; and
A $5 million grant from the multi-donor ADB-managed Urban Climate Change Resilience Trust Fund, to build climate change resilient infrastructure.
The Government of India will provide additional financing of $215 million to the $846 million project.
The loan agreement was signed by Mr. Raj Kumar, Joint Secretary (Multilateral Institutions), Ministry of Finance, Government of India, and Mr. L. B. Sondjaja, Deputy Country Director, ADB India Resident Mission. The project agreement was signed by Mr. Hema Munivenkatappa, Special Secretary to Government (Finance), Government of Andhra Pradesh.
Mr. Sondjaja emphasized that the ADB-backed industrial corridor will be supported by an efficient transport system, reliable water and power supplies in the industrial clusters, and a skilled workforce, with industry-friendly policies that promote the ease of doing business for integration of the local economy with global production networks.
Mr. Kumar expressed optimism that the corridor will help realize the objectives of "Make in India", and complement the ongoing efforts of the Government of Andhra Pradesh to enhance industrial growth and create high-quality jobs.
The 2,500-kilometer long ECEC is India's first coastal economic corridor. It aims to stimulate manufacturing and integrate the Indian economy with global value chains in East and Southeast Asia, in line with the Government of India's "Make in India" and "Act East" policies. ECEC's long eastern coastline and strategically located ports will allow connection with multiple international gateways.

Related Links: