Cooperation the Best Option for South Asia's Growing Power Needs
2 February 2017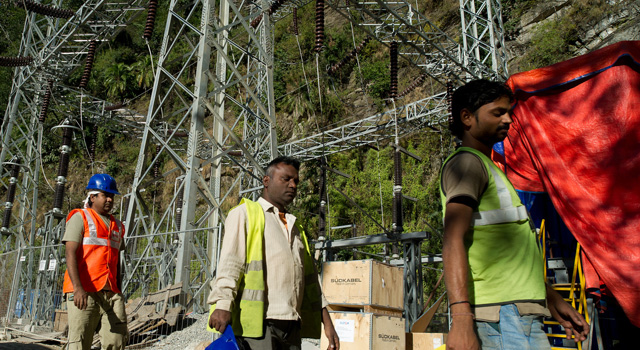 Hydropower cooperation among Bangladesh, Bhutan, India and Nepal could be a viable option for addressing growing power needs in the region, said Mr. Ainun Nishat, Professor Emeritus, Centre for Climate Change and Environmental Research, Brac University in Bangladesh. The potential to develop hydropower in Bangladesh is limited, he said, while nuclear power is hounded by safety concerns. Professor Nishat was speaking at a seminar in Dhaka on the theme of "New Energy Realities: Building a Resilient and Low-carbon Future," a side event at the Asia-Pacific Business Forum 2017.
Nepal's hydropower potential stands at 83,000 megawatts (MW), while Bhutan's is at 40,000 MW, and northeast India's at 60,000 MW. The Government of Nepal plans to harness 10,000 MW of hydropower in 10 years, according to Mr. Arbind Kumar Mishra, Member, Nepal Planning Commission. He called for a regional grid and partnership for energy cooperation in the region.
Bangladesh needs substantial energy in order to grow at a rate of 7% or more, so regional hydropower generation would be the best solution, said to Prof. Nishat.
Energy partnership is crucial for a better future, said Mr. Arunabha Ghosh, Chief Executive Officer of the Council on Energy in India. Discussions were moderated by Mr. Nazimuddin Chowdhury, Secretary, Energy and Mineral Resources Division of Bangladesh.
Related Link: