Bangladesh, Sri Lanka Discuss Bilateral Free Trade Deal
9 January 2017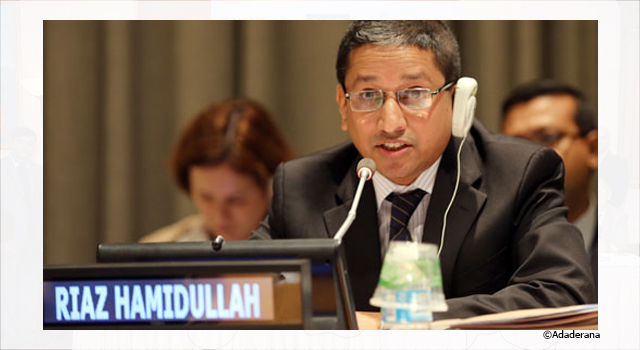 The new Bangladesh High Commissioner to Sri Lanka, Mr. Riaz Hamidullah called on Sri Lanka Finance Minister, Mr. Ravi Karunanayake on 9 January 2017 to discuss a potential Bangladesh-Sri Lanka free trade agreement (FTA). The Meeting emphasized benefits to be gained by both countries from this type of bilateral trade agreement, and noted how geographical proximity will make implementation of the proposed FTA efficient. Establishing naval connectivity between Bangladesh's Chittagong Port and Sri Lanka's Colombo Port would further contribute to increased trade between the two countries, according to the two officials.
High Commissioner Hamidullah remarked that both countries could leverage their strengths as garment manufacturers and work together to expand exports to new foreign markets.
Bilateral trade between Bangladesh and Sri Lanka amounted to $76 million in 2015-16 with Bangladesh imports at $45.55 million and Sri Lanka imports at $30.45 million. Sri Lanka's exports to Bangladesh have been on a steady rise during the past five years.

Related Link: