Nepal Prepares to Implement the Customs Reform and Modernization Strategies and Action Plan 2017-2021
14 January 2017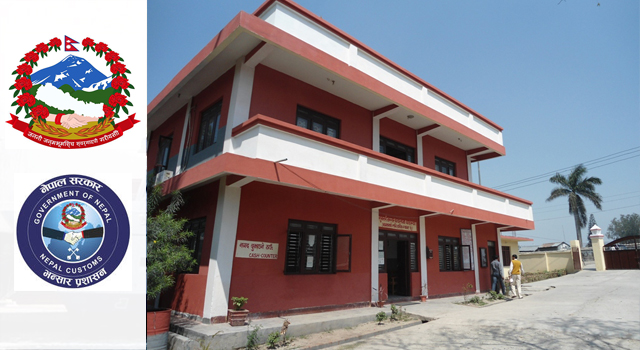 Nepal's Department of Customs (DOC) is set to present its Customs Reform and Modernization Strategies and Action Plan (CRMSAP) 2017-2021 on 26 January 2017, International Customs Day. The CRMSAP 2017-2021 aims to implement
provisions of the Revised Kyoto Convention (RKC), ratified by the Parliament of Nepal in September 2016;
provisions included in the World Trade Organization Trade Facilitation Agreement (WTO TFA), adopted by Nepal in January 2017;
the Single Window System as part of Customs modernization;
Customs laboratory strengthening, and interface among laboratories of the Department of Food Technology and Quality Control, and Nepal Bureau of Standards and Metrology; and
streamlined coordinated border management agencies.
Mr. Mimansh Adhikari, Director, DOC, reported that DOC will formulate an annual plan based on CRMSAP 2017-2021. The top ten Customs offices will also prepare annual plans in coordination and in support of the CRMSAP.
Adoption of RKC principles is expected to boost Nepal's foreign trade, and benefit Government and private-sector stakeholders, through improved trade facilitation, reduced trading costs, uniform Customs control, and more efficient movement of cargo and people. It will also promote better border security and reduce revenue leakage.
As party to the RKC, Nepal should adopt RKC key principles on
transparency and predictability of Customs actions;
standardization and simplification of the goods declaration and supporting documents;
simplified procedures for authorized persons;
maximum use of information technology;
minimum necessary Customs control to ensure compliance with regulations;
use of risk management and audit based controls;
coordinated interventions with other border agencies; and
partnership with trade.
The RKC was adopted by the World Customs Organization in 1999 as the blueprint for modern and efficient Customs procedures in the 21st century. It aims to provide the predictability and efficiency required by international commerce to facilitate effective trade.
The South Asia Subregional Economic Cooperation Program, with support from the Asian Development Bank (ADB), is supporting the Government of Nepal in carrying out several trade facilitation initiatives, including the CRMSAP 2017-2021. In November 2016, a validation seminar confirmed the next phase of CRMSAP 2017-2021. ADB also supports implementation of e-Customs, legislative reform, and improvement of services and information for traders, stakeholders, and investors through various means.
Related Link: