ADB Strategic Climate Fund Boosts the Nepal SASEC Power System Expansion Project Fund
13 December 2016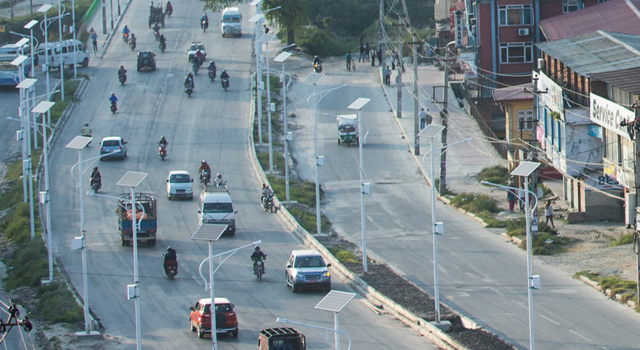 The Asian Development Bank (ADB) has approved additional financing of $20 million for the SASEC Power System Expansion Project in Nepal, to be provided by the ADB Strategic Climate Fund. The Government of Nepal is also providing complementary funding of $24.5 million.
This additional financing will expand the scope of the project by
Supporting installation of at least 25 megawatts of utility-scale solar photovoltaic systems by 2018, through mobilizing the private sector; and
Providing capacity development to the Nepal Electricity Authority on solar project development and output.
Nepal has abundant hydropower potential but faces chronic power shortages and low grid access to electricity. The SASEC Power System Expansion Project is making electricity more accessible in Nepal and improving power exchange with India by increasing capacity and reliability of the national grid, and enhancing development of renewable energy.
Renewable solar generation complements hydropower generation during low water flow season. Solar systems can be quickly installed near load centers, to provide an urgent solution to chronic power shortages and fuel supply deficits in Nepal.
The SASEC Power System Expansion Project, approved in July 2014, is helping Nepal address its urgent power system needs by facilitating expansion of domestic power transmission capacity, improving power exchange with India, augmenting and expanding distribution networks, and increasing mini-grid based renewable energy systems in rural areas.
The ADB-supported SASEC program is helping SASEC member countries develop their energy resources while lowering energy costs, improving regional energy security, and contributing to climate change mitigation. The SASEC energy sector comprises 11 projects worth around $1.33 billion.
Related Link: