SASEC Roads Improvement Project to Boost Nepal's Transport Connectivity and Export Competitiveness
1 December 2016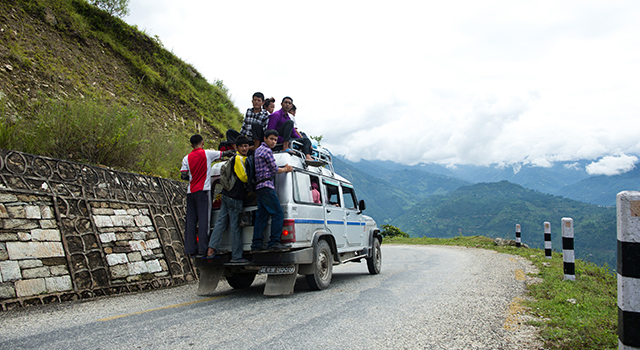 The Asian Development Bank has approved a loan for $187 million to Nepal for the SASEC Roads Improvement Project, which will upgrade transport connectivity and bring transformational gains by making social services more accessible, opening up previously untapped economic opportunities, and supporting trade between Nepal and India.
The project will rehabilitate and upgrade capacity, quality, and safety of around 160 kilometers (kms) of a strategic road network in Nepal, comprising a section of the country's main East–West highway, the 115 km Narayanghat–Butwal section, and its feeder road, the 45 km Bhairahawa–Taulihawa section, an area that supports growing industries in agriculture and related processing, services (education and health), trade, and tourism.
The project promises to ease transport connectivity internally, easing traffic congestion, and making Bhairahawa—a transit point handling significant volumes of imports and exports between Nepal and India—and its inland clearance depot and land Customs station more accessible.
Improving the country's strategic road network and progressively expanding the capacity of the East–West highway and its feeder roads is integral to the Government of Nepal's Transport Sector Strategy (2016–2021). With transport connectivity being a critical bottleneck to reducing poverty in the country and sustaining inclusive economic growth, increasing road density, safety, and reliability will help Nepal deliver on its economic potential.
The total project cost is around $257 million, with the Government of Nepal contributing $69.70 million. The estimated completion date is 2022.
Related Links: