Nepal's Third Country Trade through Vizag Port Moves Forward
21 November 2016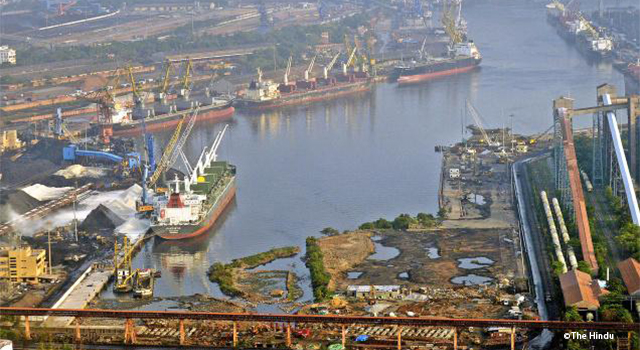 A public notice explaining procedures for moving export and import cargo to and from Nepal through Visakhapatnam (Vizag) Port in Andhra Pradesh, India, was issued by the Nepal Department of Customs. The document states that rail and road can be used to ferry cargo to the Inland Container Depot in Birgunj, Nepal, for onward transport to Raxaul Land Customs Station in India, and ensures that export/import cargo will be cleared by Vizag Customs officials.
Discussions are also ongoing to boost the existing system of checking cargo for rail movement, including affixing a 'one-time lock' by Customs officials, shipping agents or shipping companies.
Earlier in October, the Nepal Rastra Bank, the Central Bank of Nepal, gave banks the go-ahead to issue letters of credit to clients using Vizag Port to bring in trade. Letters of credit contain information on the cost of goods, insurance, and freight, which is necessary for valuation of cargo at Customs points.
Furthermore, to encourage and ensure more efficient utilization of Vizag Port to facilitate Nepal's third-country trade, the Government of Nepal is considering establishing a consulate in Andhra Pradesh. A meeting of the Secretaries of the Ministries of Commerce, Foreign Affairs, and Finance, chaired by Chief Secretary Som Lal Subedi, agreed to deploy a team to Vizag to check the logistics, including cost of office spaces, initial set up, and the number of officials required. The Nepal Consulate in New Delhi currently handles matters on third-country trade through Vizag Port in India.
Vizag Port was inaugurated as Nepal's second gateway port on 24 June 2016. This deep water port in southern India will allow traders to transport goods through mother vessels, providing not just an alternative to the shallower Kolkata port, but promising to facilitate large-scale import of industrial raw materials.

Related Links: