VCIC Receives Major Support from ADB
17 October 2016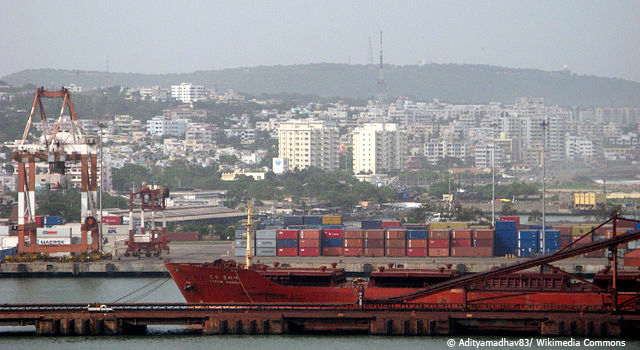 The $631 million loan and grant support from the Asian Development Bank (ADB) provides a huge boost to the 800-kilometer (km) Visakhapatnam-Chennai Industrial Corridor (VCIC) section of the 2500-km East Coast Economic Corridor (ECEC). Approved in September 2016, the VCIC Development Program (VCICDP) will help develop India's first coastal industrial corridor—connecting four economic hubs and nine industrial clusters along India's coastline—and create seamless trade links between South and Southeast Asia.
As a premier investment destination, VCIC will be equipped with state-of-the-art industrial clusters, efficient transport, and reliable water and power supplies, supported by a skilled workforce and good business policies.
According to an ADB report, drivers of industrial development in VCIC will include food processing, pharmaceuticals, auto and auto components, textiles, metallurgy, chemicals and petrochemicals, and electronics. Mr. Manoj Sharma, Principal Urban Development Specialist, South Asia Department, ADB, shared that annual industrial output along the corridor is estimated to increase fourfold to $64 billion by 2025, if investment opportunities are maximized in the next 10 years.
ECEC will span from Kolkata in West Bengal to Tuticorin in Tamil Nadu. Majority of the VCIC will be built in Andhra Pradesh, and is expected to be completed by end of 2031.

Related Link: