Land Acquisition for the Agartala-Akhaura Rail Project Begins in Bangladesh
20 October 2016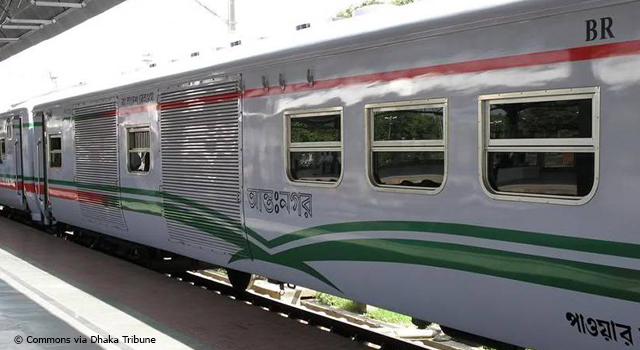 The Governments of India and Bangladesh have begun the process of acquiring land in Bangladesh to build the new India-Bangladesh railway project, which will connect Agartala (India) to Akhaura (Bangladesh), and reduce the 1,613-km mountainous distance between Agartala and Kolkata to 514 km. A total of 123.5 acres of land is needed – 67 acres from Bangladesh and 56.5 acres from India – for the 15 kilometer (km) railway. The date set for completion is end of 2018.
The Agartala-Akhaura railway is expected to boost the development and economy of northeastern India and eastern Bangladesh, shared Mr. Manik Dey, Tripura Transport Minister. It will be part of the Trans-Asian Railway network.
The Government of India will fund the project through the Ministry of External Affairs (MEA). To ensure work on the railway goes as scheduled, senior officials of India and Bangladesh, led by Mr. Ajit Kumar Gupte, Joint Secretary, MEA, India, and Mr. Sashi Kumar Singh, Additional Secretary, Bangladesh, recently held a meeting in Agartala to discuss a roadmap for implementing the railway.
According to Mr. Ajit Vinayak Gupte, Joint Secretary, Ministry of External Affairs, India, land acquisition in India will begin in December.

Related Links: