India Expands Scope of ATA Carnet
5 October 2016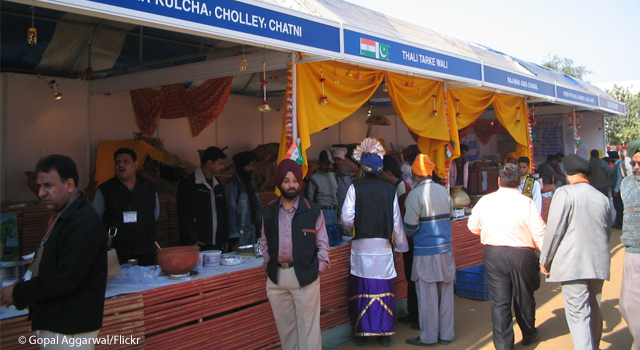 India's Central Board of Excise and Customs announced an expansion of scope of India's ATA Carnet facility to include duty-free and tax-free temporary admission of goods for private exhibitions, trade fairs, meetings, and demonstrations, on 5 October 2016.
This expanded scope was welcomed by Indian business organizations. Dr. A. Didar Singh, Secretary General, Federation of Indian Chambers of Commerce and Industry (FICCI) highlighted that this will contribute effectively to the Government's program to improve the country's 'Ease of Doing Business', for the 'Make in India' initiative, and benefit both Indian and foreign businesses.
Ms. Lee Ju Song, Executive Director, International Chamber of Commerce (ICC) Asia, and World ATA Carnet Council (WATAC) member, lauded the move. According to her, this will open new business opportunities for the country—contributing to efforts to make India a prime destination for international investment, trade, cultural, and sporting events, conventions, and exhibitions—and greatly improve trade facilitation.
The ATA Carnet is an internationally recognized Customs document that allows goods to enter a participating country temporarily, up to one year, without need for a Customs declaration and a security deposit or guarantee. India's ATA Carnet was previously restricted to goods imported for government sanctioned exhibitions, fairs, and meetings.
The ATA Carnet system builds and operates on successful coordination between Customs administrations and chambers of commerce worldwide. In India, FICCI is the National Guarantor for ATA Carnets.
On 22-23 September 2016, the Asian Development Bank (ADB) and the ADB Institute conducted a Workshop on International Standards and Conventions Relating to Temporary Admission in New Delhi, India. The Workshop promoted trade facilitation among SASEC member countries—Bangladesh, Bhutan, India, Maldives, Nepal, and Sri Lanka—by promoting standardization and harmonization of formalities associated with temporary admission of goods and vehicles, and by building the capacity of SASEC Customs administrations and related agencies on the scope and coverage of various international conventions governing temporary import of goods and vehicles, including the ATA Carnet system.

Related Links:
Photo by Gopal Aggarwal via Flickr (CC BY-NC 2.0)