India's Foreign Secretary Discusses Potential Partnerships with Sri Lanka's President, Prime Minister
23 October 2016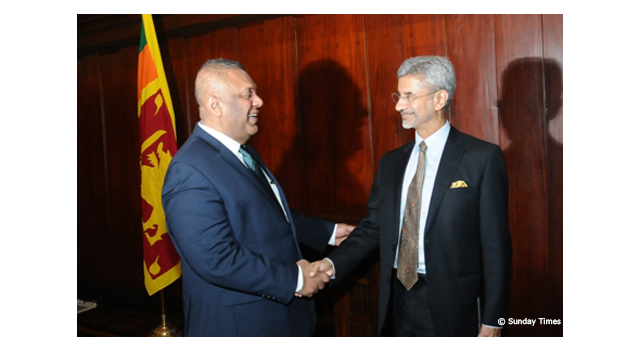 During a 3-day visit to Sri Lanka, Mr. S. Jaishankar, Foreign Secretary, Ministry of External Affairs, India, called on Sri Lanka President Maithripala Sirisena on 23 October 2016, to discuss potential partnerships between India and Sri Lanka in the energy, infrastructure, and transport sectors.
He also met with Sri Lanka Prime Minister Ranil Wickremesinghe to further discuss increasing bilateral trade and investment, and Sri Lanka Foreign Minister Mangala Samaraweera to discuss the progress of Indian projects in Sri Lanka.
An Indian business delegation comprising officials from India's public sector companies and representatives of the Confederation of Indian Industry accompanied the Foreign Secretary, to take part in discussions with public and private firms in Sri Lanka.
India is looking to boost investments in Sri Lanka in the fields of energy, medical services, and port, highway, and airport construction. Two private companies from India are leading an international consortium to build a container terminal in Colombo Port. The Rail India Technical and Economic Service Limited of the Government of India is interested in new railway projects in Sri Lanka, following completion of an extensive railway network in North and South Sri Lanka.

Related Links: