Nepal Commerce Minister Stresses Implementation of BIMSTEC FTA, BTILS
16 October 2016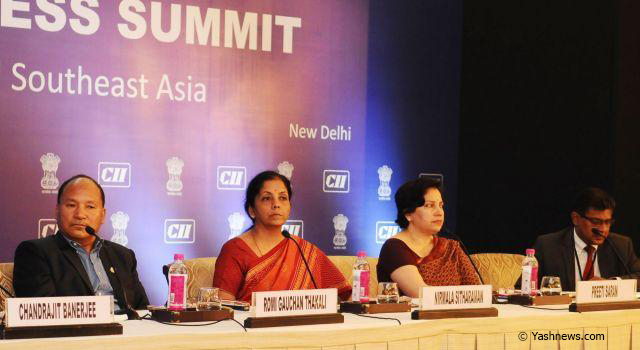 Mr. Romi Gauchan Thakali, Minister for Commerce, Nepal, emphasized the need to finalize and implement the Bay of Bengal Initiative for Multi-Sectoral Technical and Economic Cooperation (BIMSTEC) Free Trade Area (FTA) Framework Agreement, to help boost growth among least developed and developing nations in South and Southeast Asia.
According to Minister Thakali, the Agreement will encourage cooperation among BIMSTEC member countries – Bangladesh, Bhutan, India, Nepal, Sri Lanka, Myanmar and Thailand – in trade, investment, and service industries.
Weak trade and economic integration in the BIMSTEC region is not beneficial, added Minister Thakali.
The Minister also highlighted implementation of the BIMSTEC Transport Infrastructure and Logistics Study (BTILS).
Heading a private sector delegation from Nepal, the Commerce Minister delivered a statement during the BIMSTEC Business Summit, held on the sidelines of the BRICS-BIMSTEC Outreach Summit in Goa, India.
The Summit was jointly organized by the Indian Ministry of External Affairs and the Confederation of Indian Industry.

Related Link: