Maldives-Thailand Joint Trade Committee Agree to Expand Bilateral Trade and Investment
13 October 2016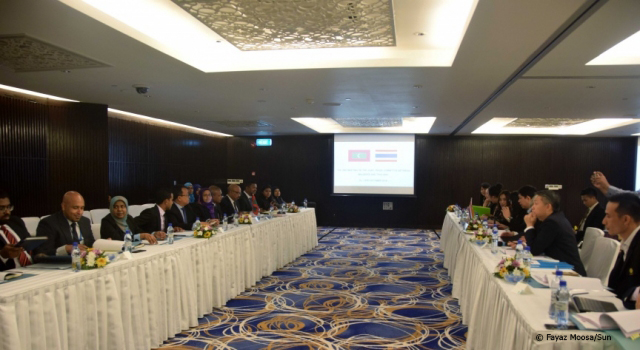 The Second Meeting of Maldives-Thailand Joint Trade Committee, held in Male, Maldives, on 12-13 October 2016, agreed to increase bilateral trade and investment between the two countries, signing an "Investment Promotion and Protection" agreement. Cooperation in tourism, fishing, labor, and health will also be pursued.
The Government of Maldives agreed to lift tariffs on imported goods from Thailand, and encouraged Thai businessmen to pursue investments in the Maldives' hotel and restaurant industry, and open schools on tourism.
The Government of Thailand committed around $200 million in bilateral trade with the Maldives.
Mr. Mohamed Saeed, Minister of Economic Development, headed the Maldives delegation. The Thai delegation was led by Ms. Apiradi Tantraporn, Minister of Commerce, Thailand.

Related Links: