SASEC Countries Gear Up for Greater Economic Cooperation
29 September 2016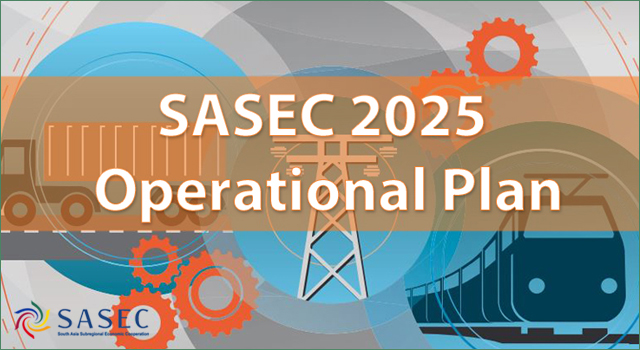 The six member countries of the South Asia Subregional Economic Cooperation (SASEC) Program have launched the SASEC Operational Plan for 2016-2025. The plan is SASEC's first comprehensive long-term plan and expands the program's focus beyond intraregional cooperation to deepening linkages with Southeast and East Asia.
The Asian Development Bank (ADB)-supported SASEC Program has been promoting cooperation through projects that boost economic growth among member countries. Since 2001, ADB has approved 43 SASEC projects worth $8.8 billion.
The Operational Plan sees economic corridor development being added as a priority initiative to the three established SASEC areas of focus—transport, trade facilitation, and energy cooperation.
The Plan also lists more than 200 potential SASEC projects in transport, trade facilitation, energy, and economic corridor development, which will require $120 billion in investment during 2016-2020.
ADB presented copies of the SASEC Operational Plan to Mr. Raj Kumar, Joint Secretary, Multilateral Institutions Division, Department of Economic Affairs, Ministry of Finance of India on 27 September. Mr. Kumar confirmed that India fully supports the Operational Plan, and its objectives resonate well with the Government of India's Act East Policy.
Related Links