Nepal Trade Portal Launched to Support Nepal Trade and Investment
29 September 2016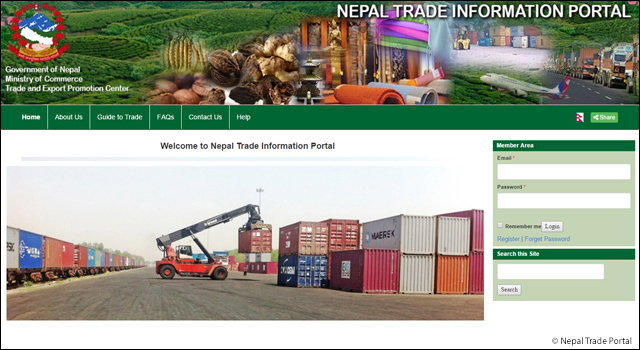 The Government of Nepal launched the Nepal Trade Portal, a one-stop shop for official information on trade procedures and requirements for Nepali business. Featuring essential trade information, including import-export transit processes, specific regulatory requirements for different commodities, policies, compliance procedures, and tariff data, the online portal aims to improve the way trade and business is conducted and facilitate cross-border trade by providing easily accessible data in both English and Nepali.
At the launch on 29 September 2016, Mr. Rabi Shankar Sainju, Joint Secretary, Ministry of Commerce, was hopeful that the portal would help generate more trade and investment.
Mr. Surendra Nath Gongal, Deputy Director, Trade and Export Promotion Center, discussed future development plans for the portal, including integration of trader profiles and their products.
The portal was launched with support from the World Bank Group under the Nepal-India Regional Trade and Transport Project.
Related Link: