ADB to Fund India's First Coastal Industrial Corridor
29 September 2016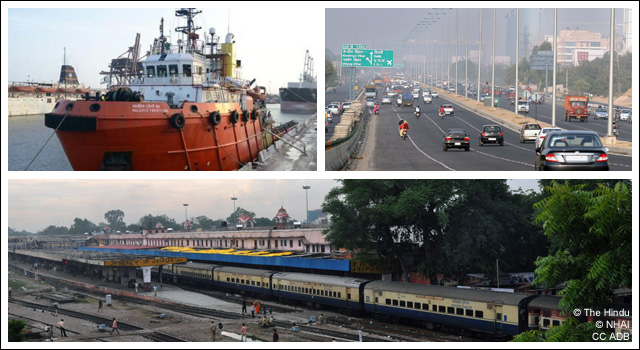 The Asian Development Bank (ADB) has approved a multitranche financing facility (MFF) and grant for $500 million for the Visakhapatnam-Chennai Industrial Corridor Development Program (VCICDP), which will develop India's first coastal industrial corridor. The Government of India is contributing $215 million in counterpart funding. The VCIC is a key section of India's planned East Coast Economic Corridor that will spur development on the country's eastern coast and create seamless trade links with other parts of South and Southeast Asia. It also complements the ongoing efforts of the Government of Andhra Pradesh (GoAP) to enhance industrial growth and create high quality jobs.
The overall VCICDP aims to strengthen corridor management and improve the ease of doing business; strengthen and render resilient the Visakhapatnam-Chennai Industrial Corridor infrastructure; and build institutional capacities, human resources, and program management capacity.
The first tranche of the MFF was approved in October 2016 and accounts for $250 million of the $500 million MFF, together with $108 million in Government of India counterpart funding. The first tranche focuses on developing high-quality infrastructure for identified industrial use, including a common industrial effluent treatment facility; the upgrading of 29.6 kilometers of state highway from Kakinada Port to National Highway 16; the upgrading of seven power substations to supply high-quality and reliable power to industrial clusters; and investments in smart water management.
An ADB policy-based loan of $126 million, approved simultaneously with the MFF, will focus on strengthening corridor management, and improving the ease of doing business. It will provide capacity development to institutions engaged in corridor management; enhance the ease of doing business through the establishment of an e-portal and a single-desk system, with incentives for women entrepreneurs; help prepare industrial and sector policies to stimulate industrial development, with special incentives for women; and improve investor promotion, trade facilitation, and logistics.
The VCICDP is the first SASEC economic corridor program, in line with the SASEC 2025 Operational Plan launched in September 2016, which includes economic corridors as a new are of priority focus.
Related Links: