India to Prioritize Working towards TFA for Services
6 September 2016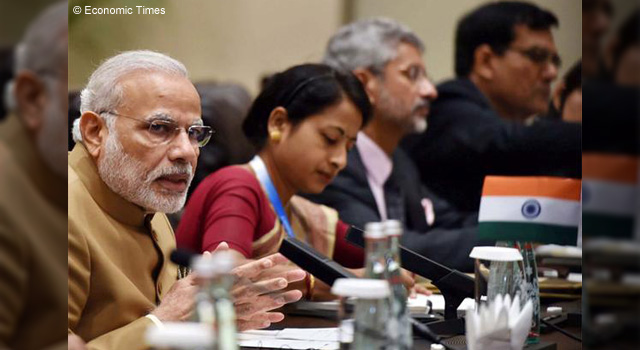 India Prime Minister Narendra Modi shared the country's desire to prioritize a trade facilitation agreement (TFA) for services, on 6 September at the G20 Summit in Hangzhou, China, noting its potential to help professionals and business move from one country to another.
According to Prime Minister Modi, the service sector has huge potential and contributes significantly to the economy—but a knowledge- and innovation-driven economy requires free mobility. Smooth movement of professionals needs a liberalized visa regime, which means allowing visa-free travel for international tourists and issuance of long-term visas for the business community.
India Commerce Minister Nirmala Sitharaman welcomed Mr. Modi's statement on the proposed agreement. Ms. Sitharaman has said she plans to raise the issue at the World Trade Organization.
Related Link: