India Calls on BRICS to Deepen Ties with BIMSTEC Countries
4 September 2016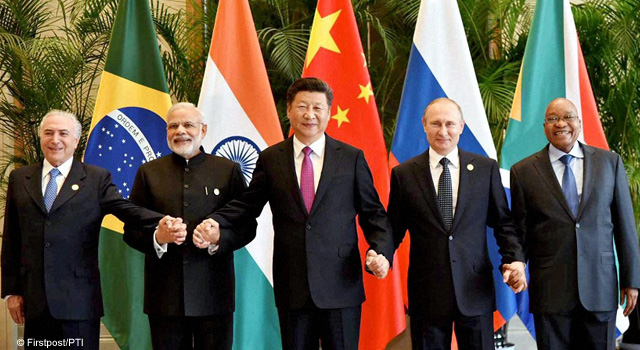 India Prime Minister Narendra Modi stated on 4 September that BRICS nations (Brazil, Russia, India, China, and South Africa) share the responsibility to shape an agenda to help developing nations. Mr. Modi was speaking at the BRICS Leaders Meeting held on the sidelines of the G20 Summit in Hangzhou, China.
"We, as BRICS are an influential voice in international discourse. It is, therefore, our shared responsibility to shape the international agenda. Our shared responsibility is to shape international agenda in such a manner that helps developing nations achieve their objectives," Mr. Modi said. He noted a need for BRICS nations to build responsive, inclusive, and collective solutions.
He also noted the need to deepen ties with Bay of Bengal Initiative for Multi-Sectoral Technical and Economic Cooperation (BIMSTEC) countries. The BIMSTEC territory—comprising Bangladesh, Bhutan, India, Myanmar, Nepal, Sri Lanka, and Thailand—is home to more than 1.5 billion people, with a combined gross domestic product of around $2.7 trillion.
Related Link: