Agricultural Value Chains can be Game Changer for India-Bangladesh Trade
8 September 2016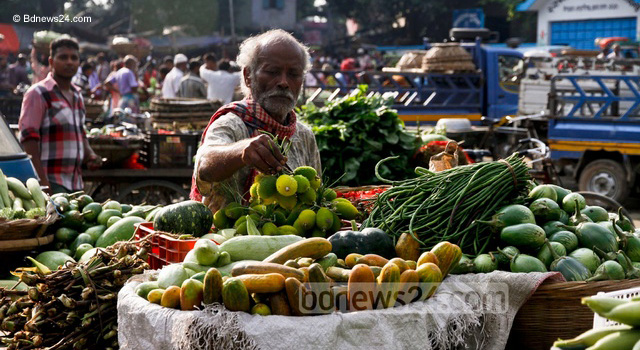 A seminar organized by CUTS International, with support from the Asia Foundation and the Tripura Government Industries and Commerce Department, has recommended promotion of regional value chains in agriculture between India and Bangladesh.
According to Mr. Prithviraj Nath, CUTS International Associate Director, findings from a recent study revealed huge opportunities for trade in agricultural produce across borders. In Tripura, India for example, agricultural commodities sourced from Indian states, including West Bengal, Assam, and Meghalaya, can be easily imported from nearby areas of Bangladesh at a much faster time and for less cost. Mr. Nath emphasized the need to resolve regulatory barriers—agricultural regional value chains can be a game changer for Eastern South Asia, and benefit consumers and producers in India's Tripura and other Northeastern states.
Mr. M.L. Debnath, President of Tripura Chamber of Commerce, proposed trade liberalization between India and Bangladesh through mutual concessions, simple and transparent rules and regulation, quick disposal of sanitary and phytosanitary issues, harmonization of standards, and mutual recognition of standards and certification.
Mr. V. George Jenner, Director of Tripura Industries and Commerce, advocated more border haats, to promote people-to-people connectivity and improve local trade between Tripura and Bangladesh. India-Bangladesh bilateral trade is one of the highest in the South Asian Association for Regional Cooperation region.
Related Link: