Maldives Invites Sri Lankan Firms to Invest in Projects
8 September 2016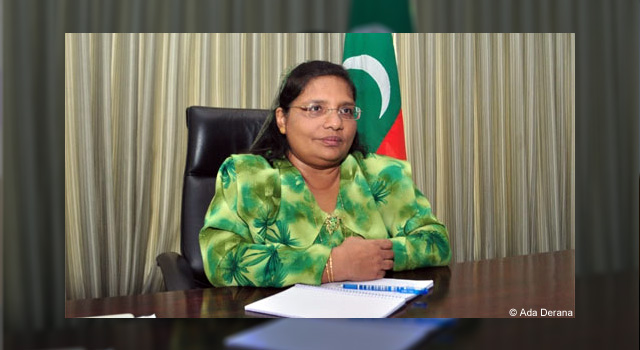 The Government of Maldives invited Sri Lankan businesses to invest in the archipelago, and bid for projects in airport development, housing, hospitals and renewable energy.
Maldivian High Commissioner in Sri Lanka, Zahiya Zareer, in a meeting with Ms. Dhara Wijayatilake, Ceylon Chamber of Commerce Chief Executive, highlighted that the Maldives and Sri Lanka should work on building more commercial ties, in addition to traditionally traded goods between the two countries, including fruits, vegetables and fisheries, to expand Maldives-Sri Lanka trade links.
Ms. Wijayatilake urged tapping potential synergies between Maldives and Sri Lanka to explore more opportunities.
Related Links: