13th SAARC Trade Fair Held in Thimphu
12 September 2016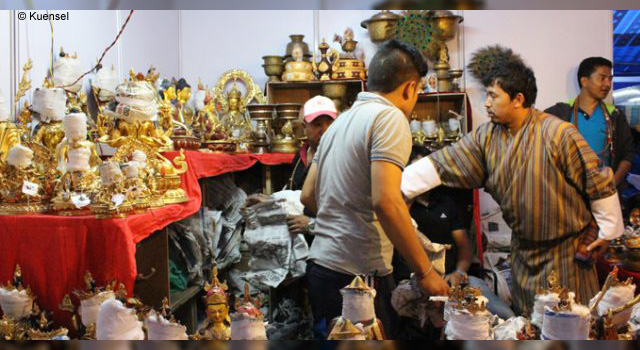 The 13th SAARC trade fair was held in Thimphu, Bhutan, on 9-12 September 2016 to promote intra-regional trade and investment among SAARC countries. A total of 68 companies from Nepal, 52 companies from India, 44 companies from Bhutan, and 13 companies from Bangladesh showcased their goods and services.
Mr. Lekey Dorji, Bhutan Economic Affairs Minister, underscored in his opening address the importance of fostering business links among companies in the region to accelerate economic growth and improve people's well-being.
He recognized the SAARC contribution to helping realize shared prosperity in South Asia, and highlighted the need to increase intra-regional trade. According to Mr. Dorji, national governments in South Asia must overcome challenges in logistics, efficiency, and bureaucratic regulations to facilitate and create an enabling environment to stimulate regional integration and economic growth.
Mr. Dorji also promoted support for trade liberalization initiatives under the South Asian Free Trade Agreement, designed to facilitate the seamless flow of goods and services in the subregion.
Related Links: