Joint Trade Commission Initiates Enhanced Bhutan-Thailand Economic Relations
25 August 2016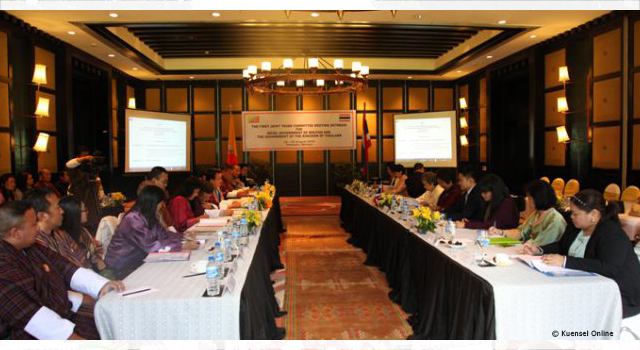 The Bhutan-Thailand Joint Trade Commission held its first meeting on 24-25 August 2016 in Thimphu, Bhutan, to discuss ways to increase bilateral trade, investment, and improve economic cooperation.
In his opening address, Mr. Lekey Dorji, Minister for Economic Affairs, Bhutan, lauded Bhutan and Thailand's "excellent cooperation" in sectors including education, agriculture, civil aviation and culture, and highlighted the need to improve economic cooperation.
Ms. Apiradi Tantrapon, Minister for Commerce, Thailand, emphasized that initiating implementation of the trade and economic cooperation agreement signed by Bhutan and Thailand in November 2013 is key to strengthening bilateral relations.
Related Links: