BBIN MVA to Boost Infrastructure Development in the Subregion
21 August 2016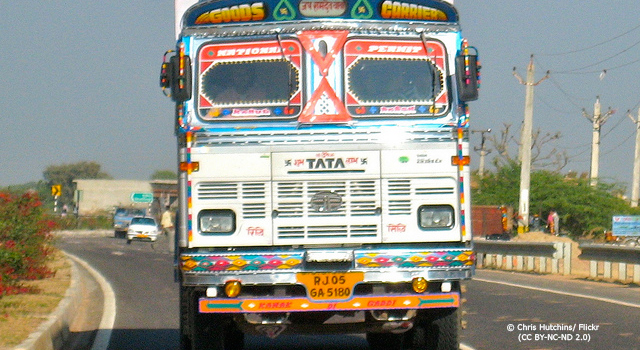 The Bangladesh-Bhutan-India-Nepal (BBIN) Motor Vehicles Agreement (MVA) is set to boost infrastructure development in the BBIN subregion.
Bangladesh—located along major international trade corridors, as identified in the SAARC Regional Multimodal Transport Study—will see significant increase in cargo movement. The Agreement will further promote Indian access to its northeast region through Bangladesh—opening Bangladesh market access to India's Northeast—and potentially helping facilitate third country trade of landlocked Bhutan and Nepal through the strategically-located Chittagong Port, Bangladesh's largest seaport. However, major investments in road and port infrastructure are needed to maximize Bangladesh's potential to become the subregion's transport and transshipment hub.
Mr. Syed Muazzem Ali, Bangladesh High Commissioner to India, expressed hope that the BBIN MVA protocol will be signed this year, upon ratification of the Agreement by the Bhutanese Parliament. According to Mr. Ali, Bangladesh is utilizing two lines of credit—at $1 billion each—from India to help build the country's infrastructure needs. The Asian Development Bank (ADB) and the United Nations Economic and Social Commission for Asia and the Pacific may also offer financing support.
Bhutan, Nepal, and India's northeast are also expected to undertake infrastructure development to promote BBIN connectivity.
ADB, under the South Asia Subregional Economic Cooperation (SASEC) Program, is financing projects to improve major international and subregional trade corridors to promote easy transit in the BBIN subregion. This includes the Nepal: Subregional Transport Enhancement Project, which is improving the East West Highway; and the Bhutan: SASEC Road Connectivity Project, which is expanding Bhutan's national road network and building a mini-dry port in Phuentsholing and Alay land custom station.
The BBIN MVA will allow passenger, personal, and cargo vehicles to cross international borders and traverse key trade routes in the participating countries. Once implemented, the agreement will reduce costly and time-consuming transshipment of people and goods at border crossings.
Related Link:
Photo by Chris Hutchins (CC BY-NC-ND 2.0)