Bhutan Air Connectivity Project to Upgrade Domestic Airports
1 June 2016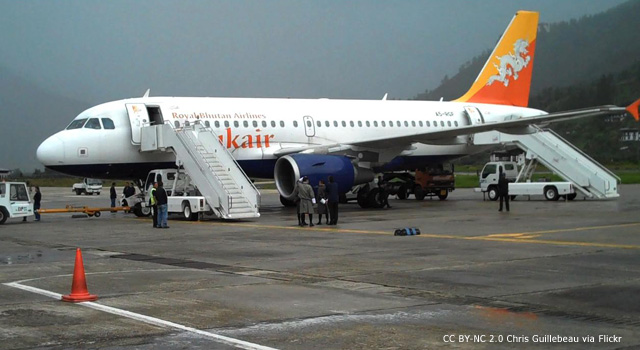 Bhutan is upgrading three domestic airports—Bumthang, Gelephu, and Yonphula—to enhance their capacity, safety, and efficiency. The Asian Development Bank (ADB) is providing additional financing for this SASEC project, to further strengthen safety and security, and improve passenger convenience and service at these airports.
Air transport activity in Bhutan is expected to increase substantially as a result of the government's ongoing drive to promote tourism in the country: total visitor arrivals increased from 23,480 in 2009 to 133,480 in 2014, which translates into a 41.6% average annual increase. The anticipated further increase in air traffic gives rise to a need to supplement services and capacity at the airports through infrastructure improvements.
The Bhutan Air Transport Connectivity Enhancement Project was approved on 21 June 2012 and is set for completion on 30 June 2020.
The original project was designed to improve basic infrastructure at the three domestic airports. In anticipation of the projected increase in passenger volume and aircraft movement, both the safety and security of domestic airports have to be strengthened and their capacity enhanced. Additional financing of $4.42 million from ADB will be used to expand the Bumthang passenger terminal, build accommodation for Gelephu security staff, and make safety improvements for the Yonphulu aircraft apron.
Related Links: