Bangladesh Road Transport and Bridges Minister: BBIN MVA May Start in December
27 July 2016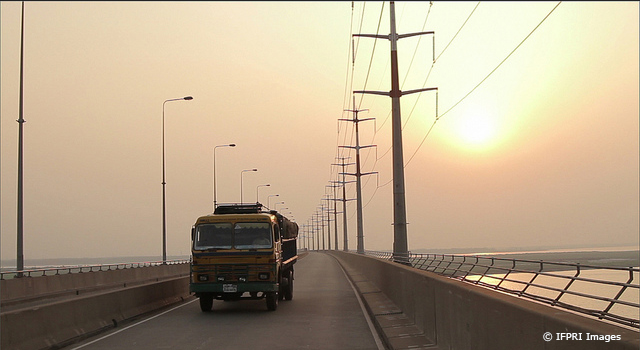 Implementation of the Bangladesh, Bhutan, India and Nepal (BBIN) Motor Vehicle Agreement (MVA) may start in December, according to Bangladesh Road Transport and Bridges Minister Obaidul Quader, while speaking at a closing ceremony of a drivers' training on road safety on 27 July 2016, hosted by the Driving and Mechanical Training Institute of Nirapad Sarak Chai.
Mr. Quader emphasized to training participants—around 200 drivers of private cars, buses, and cargo vehicles—the need to make roads safer and reduce traffic congestion in Dhaka.
The BBIN MVA will allow passenger, personal, and cargo vehicles to cross international borders and traverse key trade routes in the participating countries. Once implemented, the agreement will reduce costly and time-consuming transshipment of people and goods at border crossings. The Asian Development Bank supports ongoing road connectivity projects in each of the four countries through the South Asia Subregional Economic Cooperation (SASEC) program.
Related Link:
Photo by IFPRI -IMAGES (CC BY-NC-ND 2.0)