Bangladesh and India In Talks to Open Up Coastal Shipping Routes to Passenger Vessels
16 July 2016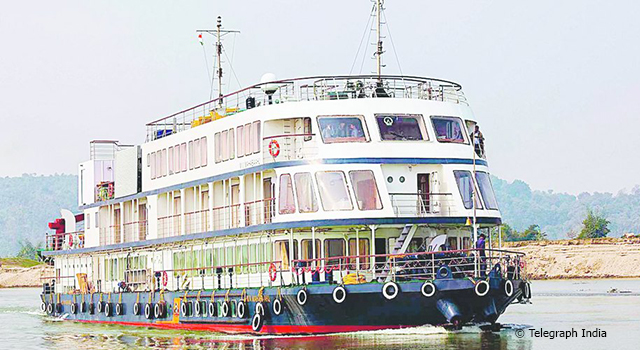 Plans are underway to open up coastal shipping routes between Bangladesh and India to passenger and cruise vessels. According to Bangladesh Minister of State for Foreign Affairs Md Shahriar Alam, Bangladesh and India are in talks to sign a memorandum of understanding allowing Indian vessels through Bangladesh's waterways, to ease travel to India's northeast.
Mr. Alam encouraged South Asian nations to take advantage of trans-boundary rivers for inter-country transport. He underscored that the existing MoU on use of Chittagong and Mongla ports by India promotes connectivity on the bilateral, as well as the sub-regional level, with forthcoming plans to include Nepal and Bhutan.
Bangladesh and India recently launched a transshipment facility for goods, combining riverine and land routes, from Ashuganj river port in Bangladesh to Tripura, India, enhancing connectivity and trade facilitation in the region. The facility reduces transport cost by nearly 50% and fast-tracks delivery of goods to the Northeast to 10 days.
Bangladesh and India signed the Indo-Bangladesh Protocol on Inland Water Transit and Trade in 1972. During India Prime Minister Narendra Modi's visit to Dhaka in June 2015, it was amended to include provision for third country trade, and declared Ashuganj as 'port of call' and transshipment point for Tripura-bound goods.
Related Links: