BIMSTEC Negotiating FTA, Other Proposals to Enhance Trade
22 July 2016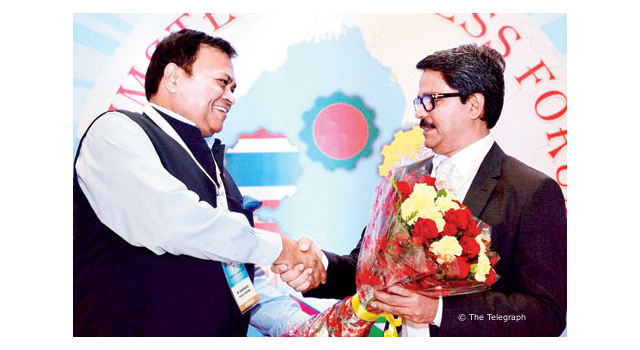 The Bay of Bengal Initiative for Multi-Sectoral Technical and Economic Cooperation (BIMSTEC) free trade agreement (FTA) currently under negotiation by the inter-regional organization could benefit the region's trade, according to an ASSOCHAM India study on opportunities and challenges of economic integration. The study suggests that the FTA could help
operationalize production links among member countries;
eliminate non-tariff measures within a mutually agreed timeframe;
reduce goods on the negative list; and
introduce transit facilities enhancing BIMSTEC trade.
The inter-regional grouping is also considering other proposals to grow trade in the region, including
A single visa to facilitate movement of people, including investors, among the BIMSTEC countries;
Extension of the Bangladesh-Bhutan-India-Nepal (BBIN) Motor Vehicle Agreement to Myanmar, Sri Lanka, and Thailand; and
An investment deal in services, to open up other avenues for growth.
The BIMSTEC Secretariat committed to take forward recommendations of its trade chambers, including ASSOCHAM, to political leadership for a final call.
BIMSTEC—comprising Bangladesh, Bhutan, India, Myanmar, Nepal, Sri Lanka, and Thailand—is home to more than 1.5 billion people, with a combined gross domestic product of around $2.7 trillion.
Related Links: