Three Member Countries Designate Areas for SAARC Industrial Parks
21 July 2016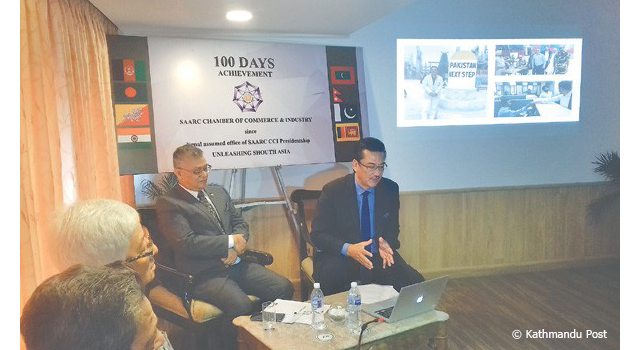 Bangladesh, India, and Pakistan, member countries of the South Asian Association for Regional Cooperation (SAARC), have stepped up their support for the proposed SAARC Industrial Parks by allocating lands for the planned initiative. Bangladesh has designated an area in the port city of Chittagong; India pledged to establish a SAARC garment industrial park in Gujarat; and Pakistan will provide 250 acres of land in Faisalabad City.
SAARC CCI President Suraj Vaidya envisions SAARC Industrial Parks in each member country. With SAARC intra-regional trade accounting for less than 5% of total trade, SAARC Industrial Parks could spark a new era in intra-regional trade and investment among SAARC member nations, attracting investment through reduction in tariff, para-tariff, and non-tariff barriers to trade, and introducing a double-taxation avoidance scheme and other incentives.
SAARC CCI also finalized 20 private sector projects from each member country. It plans to seek investments within and beyond SAARC.
Upcoming SAARC CCI events include:
SAARC trade fair, to be held in September in Bhutan;
SAARC tourism summit, to be held in October in India;
South Asia Investors Forum, to be co-organized by the Federation of Indian Chambers of Commerce and Industry, to be held in October in Delhi; and
SAARC Business Leaders Forum, to be held in Islamabad in November.
Related Link: